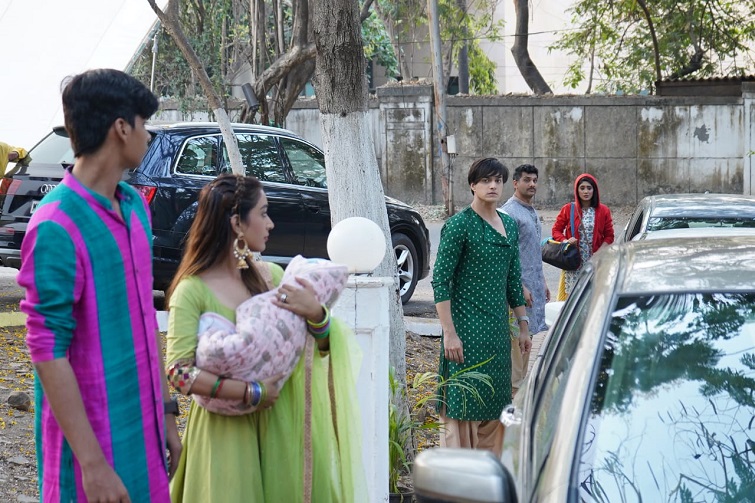 The audience is hooked to Rajan Shahi's 'Yeh Rishta Kya Kehlata Hai' especially with Sirat (Shivangi Joshi) and Kartik's (Mohsin Khan) budding friendship. Looking at her problems, Kartik decides to bring Sirat home but Manish doesn't want her and Mawdi to live in the house. Kartik somehow manages to convince him and Manish agrees to let them stay in the outhouse.
Kartik helps Sirat and Mawdi get settled there, while Rhea (Priyamvada Kant) and Surekha (Shilpa Raizada) brainwash Manish (Sachin Tyagi) against Sirat. Rhea tells Manish that Kartik needs a partner in his life who can take care of him and his kids to which Manish agrees and tells her that he couldn't have asked for a better girl than her and he promises her that he will convince Kartik for this.
In the upcoming episodes we will see that Kartik will enroll Sirat with a renowned boxing coach who can train her for the upcoming boxing competition. He also promises her that he will always stand by her. Sirat then asks if he will be his friend and this once again reminds him of Naira.
Will Kartik accept Sirat's friendship? Will Manish be able to convince Kartik to get married to Rhea? Is Rhea planning something against Sirat? To know what happens next, keep watching 'Yeh Rishta Kya Kehlata Hai'.
Produced under Shahi's banner Director's Kut Production, 'Yeh Rishta Kya Kehlata Hai' features Mohsin Khan and Shivangi Joshi in lead roles. It airs on Star Plus.