Rajan and Deepa Shahi's 'Anupamaa' (Star Plus) recently saw the lead character Anupamaa (Rupali Ganguly) taking her first flight. She accompanied Anuj (Gaurav Khanna) on a business trip to Mumbai. It was her dream since childhood to fly by air and also to see the sea closely. Thanks to Anuj they all are coming true now!
Anupamaa asks Anuj to take a few pics of her. She sends it to Babuji (Arvind Vaidya) and tells him that she is in the business class and is quite excited to fly. Later, when the plane takes off Anupamaa gets teary eyed but soon she bursts into laughter seeing Anuj all scared. However, she consoles him and calms him down by reciting Hanuman Chalisa.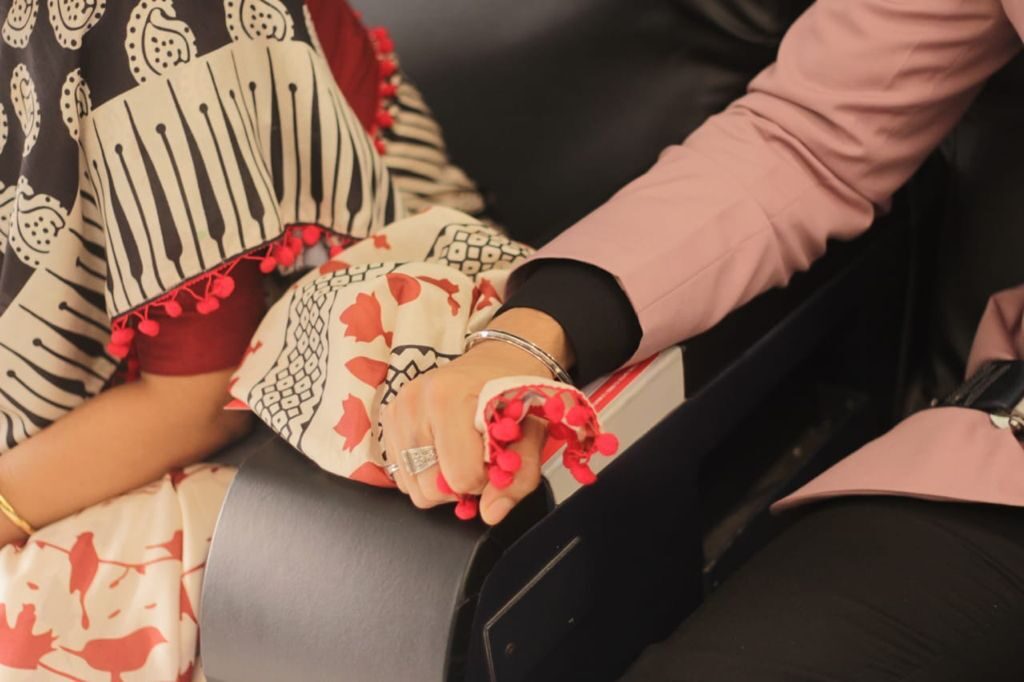 Anuj gets fine after some time and asks Anupamaa to enjoy her first flight and moves to a different seat. Later when they are served food, Anuj doesn't take it, so Anupamaa gives her home-made food to him.
In the Shah house, Vanraj (Sudhanshu Pandey) and Kavya (Madalsa Sharma) have a conversation where Vanraj admits that he has an attachment with Anupamaa. He tells Kavya that he doesn't want to taunt Anupamaa, he doesn't want to feel jealous of Anuj, but he still does. He even apologizes to Kavya for saying that he still feels attached to Anupamaa. Later, Kavya can be heard saying that hope it doesn't become anything more than an attachment.
In the upcoming episode, we will see that Anupamaa can't contain her excitement when Anuj takes her to the beach but she is shocked to see Vanraj and Kavya there.
Why did Vanraj and Kavya come to Mumbai? To know what happens next, keep watching 'Anupamaa'.