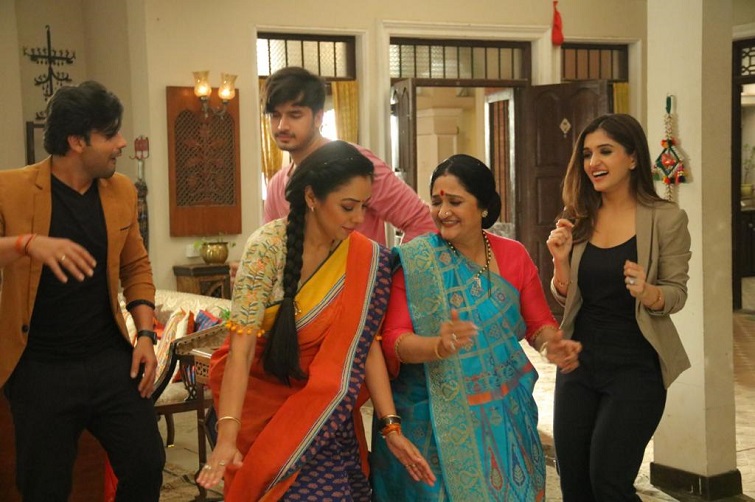 The Shah family of Rajan Shahi's 'Anupamaa' is going through a lot of tension. Though they know whatever Vanraj (Sudhanshu Pandey) said during his emotional outburst was absolutely right, they are not very convinced with his idea of letting Kavya (Madalsa Sharma) live in their house.
Also, when Anupamaa (Rupali Ganguly) decided to leave home, Vanraj taunted her on that and asked her to get out of the house and the family wasn't in favor of it. Everything is going according to Kavya's plan but Vanraj, who is unaware of it warns Kavya that if he ever finds her at fault, he will not tolerate it and will speak against her.
She is trying to convince Vanraj to get the house transferred to his name, and he said he will talk about it to Babuji (Arvind Vaidya). Meanwhile, Anupamaa has packed her bags and is leaving home, but then she realizes once she leaves Pakhi (Muskan Bamne) will be more traumatised and the family too convinces her to stay. The next day they bring a cake for Anupamaa with 100 written on it, and inform her that 100 kids have registered for her online dance class. They even get a board of 'Anupamaa Dance Academy' for her. While all this is happening and everyone is in a celebratory mood, Vanraj asks Babuji to get the house transferred to his name.
What will Babuji do? Will he do as Vanraj asked him to do? Will Kavya let them live in peace? What will happen when Pakhi returns from her school trip? To know what happens next keep watching 'Anupamaa'.
Produced by Rajan Shahi and his mother Deepa Shahi under their banner Shahi Productions Pvt Ltd, the show airs on Star Plus.