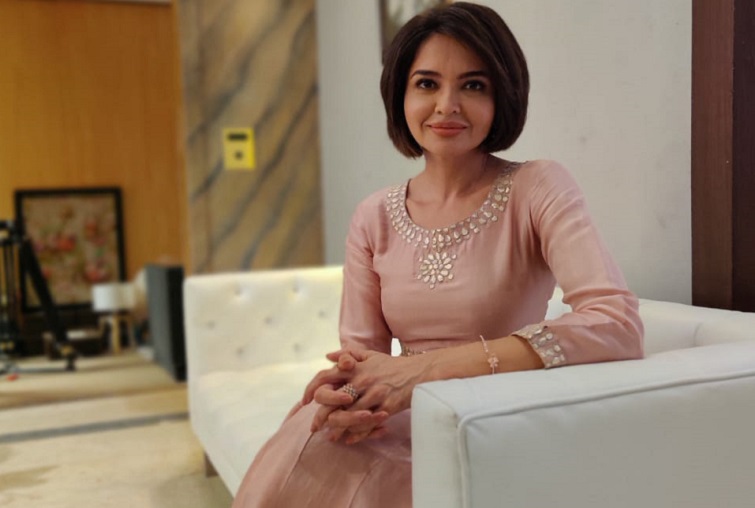 Actress Parull Chaudhry will be entering Rajan Shahi's popular show Anupamaa. Parull will play a character named Dr Madhu Chopra who is Pakhi's (Muskan Bamne) psychologist. She has already started shooting for her scenes.
Speaking about why she decided to accept the role she was offered in Anupamaa, Parull says, "Firstly, I have always wanted to work with Rajan Sir and I am so happy that it is finally happening. Secondly, Anupamaa is the number one show right now and I am delighted to be a part of it. Lastly, I have never portrayed a character like this in my career. Most people have categorized me in negative, glamorous roles so it will be interesting to try out a new role."
Dr Madhu Chopra will be advising the couple Vanraj (Sudhanshu Pandey) and Anupamaa (Rupali Ganguly) on their daughter and will help Pakhi to heal from this mental trauma. Parull will be sporting a western, modern look in the show which is very similar to the way she looks in real life.
She also adds, "The popularity of Anupamaa is unbelievable, I am happy that even I will be contributing to the show as well. Sudhanshu Pandey and Rupali Ganguly are amazing actors and they are very easy to work with. This is my first time working with them and I will cherish the experience."
She continued on to talk about how shooting procedures have changed due to the rising cases of COVID 19. "We have all kind of gotten used to this situation at this point. It is high time that everyone should take care of themselves. The crew is much smaller than before, we just need to be careful and wear a mask all the time."