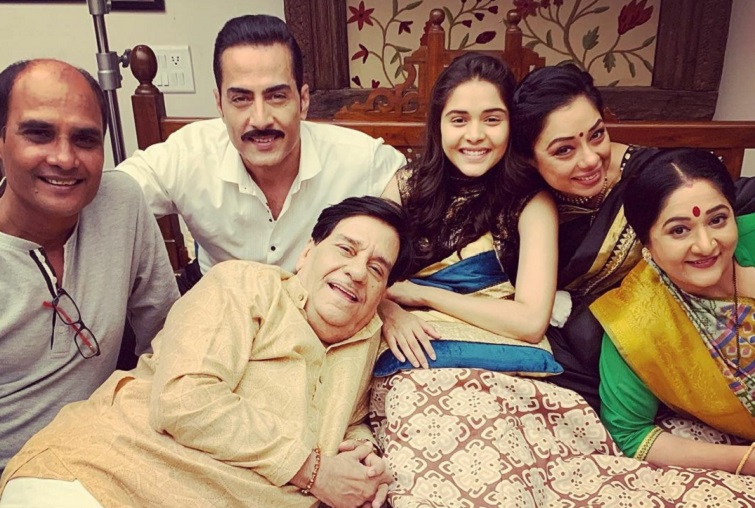 Anupamaa Upcoming: Vanraj credits Anupamaa for saving Pakhi
Vanraj (Sudhanshu Pandey) and Anupamaa (Rupali Ganguly) of Rajan Shahi's 'Anupamaa' might not love each other but they definitely share a great bond when it comes to their kids. So when their daughter Pakhi (Muskan Bamne) left their house, they became each other's strength. They took on a mission to find her.
While her parents were out looking for her, a heartbroken Pakhi soon realized that this was the stupidest thing she has done. She gets kidnapped by an oddly looking couple but Anupamaa's instinct saved her. Once Anupamaa sensed that Pakhi is in the car, both Vanraj and Anupamaa ran behind it. Soon they were stopped by a police van. The police told them that these kidnappers are involved in trafficking and they were also looking for them since long.
Pakhi was unconscious and Anupmaaa and Vanraj bring her back home. They even call a doctor for check up who said she will gain consciousness soon. Vanraj told everyone that it was Anupamaa's instinct because of which they were able to save Pakhi. The Shahs also thanked Rakhi (Tassnim Sheikh) for being the support they never thought she would be.
Meanwhile, Kavya (Madalsa Sharma) is shocked that her plan backfired miserably. She hoped that she would come more close to Vanraj after doing the drama of being sweet at his birthday party, but all in vain. In the upcoming episode, we see that Vanraj and Anupamaa are telling each other that they might not be together but they need to unite as one for their kids. Baa (Alpana Buch) is also seen telling them that they should stop the divorce drama and live under one roof.
What will Vanraj and Anupamaa do now? Will they start living together again for their kids? To know what happens next keep watching 'Anupamaa'.
Produced by Rajan Shahi and his mother Deepa Shahi under their banner Shahi Productions Pvt Ltd, the show airs on Star Plus.