The sudden death of actor Manmeet Grewal left everyone shocked who ended his life owing to financial crisis.
Actress Jolly Bhatia (last seen in Star Plus' Nazar and Gandii Baat 4 on ALT Balaji) still can't believe that a 'happy go lucky' person like Manmeet can take such an extreme step.
Talking about her best friend Manmeet, Jolly told ItsEZone.com, "I knew him from Pune where I had my own design studio. I had just started acting and giving auditions back then. That's when I met Manmeet for the first time. He was a typical Punjabi guy and a very happy go lucky kind of a person. Being a crazy fan of Diljit Dosanjh, Manmeet always wanted to be like him. He also had a tattoo dedicated to Diljit on his hand."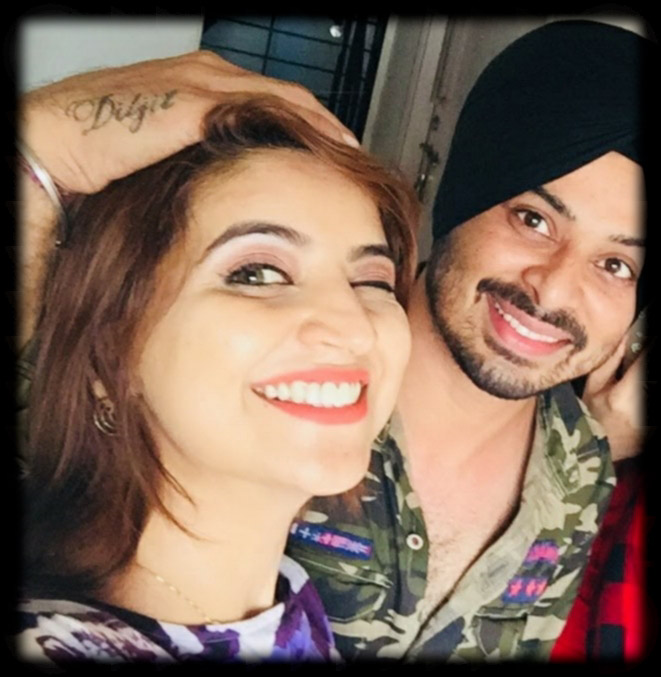 "He was very mischievous and a helpful guy. I got my first serial and first flat because of him. There are so many things that he had helped me with just out of friendly gesture. I had lots of good memories with Manmeet. Once he got Parandas and Kada for us from his visit to a holy place in Punjab," she added.
Jolly further told us, "Manmeet's suicide news was just unbelievable for me and to those who knew him. I immediately called on his number thinking that he must be kidding with us like always but his wife confirmed me about the unfortunate incident and I was shattered to learn it. I was feeling so depressed for few days after learning the truth."
Manmeet's death raised the issue of financial crisis that most of the artists go through due to lack of work or non payment by the makers. Talking about the same, Jolly told us, "Manmeet was looking for a new project. He had even done casting for shows to earn. Actors like us who haven't earned a lot, are just like middle class people. We don't have a huge bank balance nor we can beg to survive. We will get paid after 90 days when the shoots will begin but how will we survive till then?"

"It will be easy for the artists to survive if the 90 days payment period will be reduced to one month just for sometime during this pandemic. Many people are in a bad situation as their payment hasn't been released yet. So, its a request from all the makers to release the payments as we can't ask anyone else for financial help," signs off Jolly.
Keep reading ItsEZone.com for more updates.