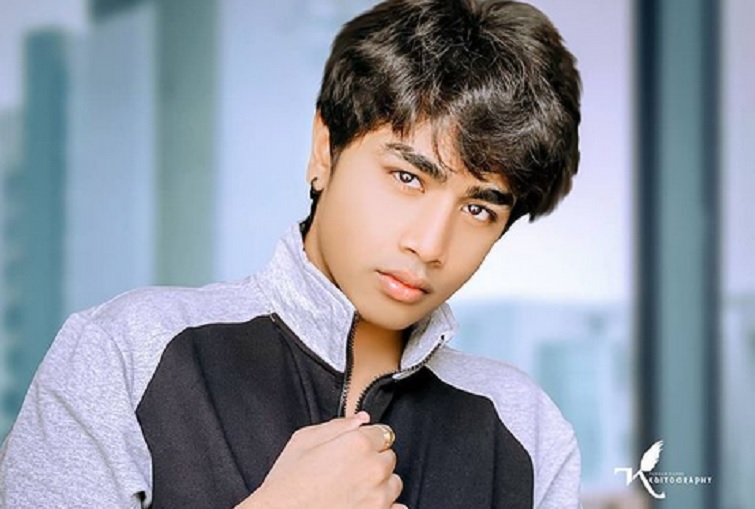 I was little skeptical about the reaction of fans while taking up a Negative role in RadhaKrishn: Kartikey Malviya
Kartikey Malviya, a name that needs no introduction today! This young talent has managed to impress the audience across the globe with his acting skills at such a young age. He continues to surprise the audience by trying out something new each time in his career field.
The actor rose to fame after portraying young Shanidev on-screen in 'Karmaphaldata Shani' and then he went on to play Chandragupta Maurya in 'Chandragupta Maurya' and now he has taken up a negative role in Star Bharat's popular Mythological drama 'RadhaKrishn'. Guess what! Instead of receiving hate from the audience for his on-screen role, he is winning lots and lots of love and appreciation from the fans across the globe yet again.
In a conversation with ItsEZone.com, Kartikey opened up on playing Shaambh – a negative role in RadhaKrishn, the environment on sets, his future plans and more.
Excerpts from the interview:
"Playing the role of Shaambh has been very nice so far. It was very different because I played a negative role for the very first time. It was very insightful also and fun to do because I am blessed with the team of very supportive actors on set. I am quite familiar with the team of Swastik because I have worked with them earlier too and I always enjoy working with them. It feels too nice when the actors maintain a good relation with you, pamper you and support you," Shared Kartikey when we asked him to share something about his experience of playing Shaambh so far.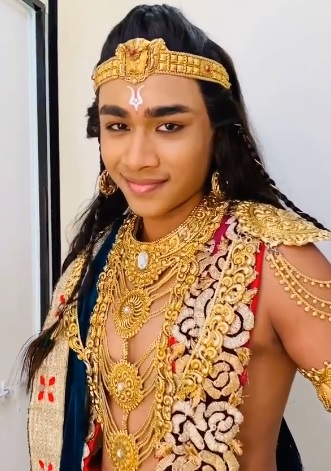 With his role in RadhaKrishn, Kartikey was about to enter into a new zone altogether, and that's trying his hands on a negative role for the first time in his acting career. So we quizzed him about all the preparations that he did to get into the skin of this role.
He replied, "I wanted to try something different and this role being a negative one, I immediately agreed upon doing it without even listening the full story because I knew that team Swastik will surely come up with something nice. I didn't prepare myself for this role. I learned more about Shaambh and his relationship with Krishna and Radha only after playing this role. Anything can happen anytime in a Daily Soap so even if you prepare yourself for a role but you will get to know more about it only when you play it."
"I got to play a mature role this time where I played a 24-25 years old. Even my marriage sequence was shown on the show so these things were totally new for me. I have played roles similar to my age in my previous shows." he added.
So, how difficult is it for you to shoot in this pandemic? What are the precautions do you take to keep yourself safe?
"Our safety is well taken care of by our production unit. Our temperatures get checked daily on sets. We are provided masks and gloves for our safety and we keep using Sanitizers to keep ourselves safe," he answered.
The show 'RadhaKrishn' has a team of young Actors and Kartikey enjoys being a part of it. He told us, "The scenes automatically turn out to be good on-screen if you have a supportive team of Actors. We all are of similar age groups. We love to play on a Play Station and we go out to play Cricket on our day offs. So, we all are friends with each other on sets. I have worked with many actors who were older to me in my previous shows so we had to be professional with them but here we all have lots of fun together. We all play together and keep playing pranks on each other. Its a very friendly environment on the set and I truly enjoy working with the team."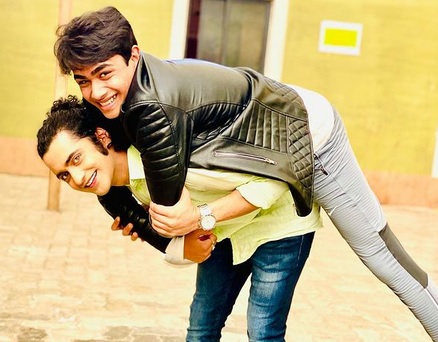 We further asked Kartikey to share his feelings on receiving so much of love from the fans across the globe. He shared, "I feel so happy about it. Initially I felt that people may start hating me if I will play a negative role as I have played the Hero before and now I was about to take up the role of a Villain. So I was little skeptical about the reaction of fans."
"RadhaKrishn was an ongoing show in which the characters of Radha and Krishna were already well established and people loved them a lot. Then all of a sudden a Villain comes in to separate them which was a big task and it could hurt the emotions of people. So I thought that people will hate me so much for this but thankfully it didn't happen. People still shower all their love to the performance only. It feels great to see that people know the difference between Reel and Real. So it feels so good to know that the fans support me," he continued.
Kartikey is a self-made young star. Having won a lot of fan-following across the globe, the actor loves to keep exploring to give a perfect shape to his career. We wondered what's on his mind apart from doing TV as an Actor and after passing his 12th.
The young talent totally loved to share his dreams with the lovely readers of ItsEZone.com. He revealed, "After TV, I am looking forward to do some good Web Series. Otherwise, after 12th I am planning to go to the New York Film Academy. Just hoping that the pandemic won't affect my plans otherwise I will stay back in India to pursue BMM. I am keen on entering into the world of Film Making. I have gained some experience as an Actor and I am interested in Direction and Cinematography. Therefore, I would love to take up Film Making."
A young star with big dreams in eyes… Here's wishing him Good Luck for a bright future ahead.