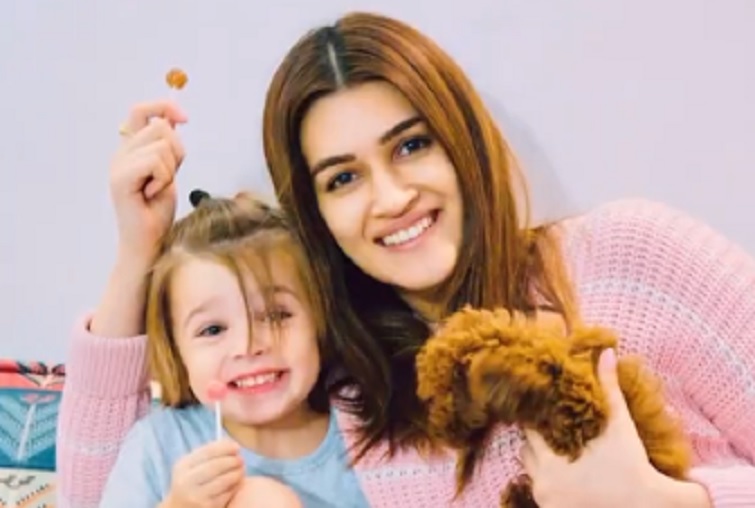 Kriti Sanon shares cute moments spent with her little co-star Jacob on the sets of 'Mimi'
There are some on-screen bonds that turn out to be extra special off-screen too.
Here we are talking about 'Mimi' star Kriti Sanon and her bond with on-screen son Raj, played by Jacob. Kriti took to Instagram to share about the loving bond she had with the little star.
She mentioned how she became a child with him and the young star opened up his arms for her and even said 'I love you Mimi'. Kriti shared a reel on Instagram in which she added some cute moments she spent with Jacob on the sets of 'Mimi'.
The internet is loving to see such a lovely bond between the two and showering lots and lots of love for the two stars who played Mom and Son in the film.
"Oh my blue eyed son.. When i was prepping for Mimi, i knew that Mimi & Raj's bond was unique and special.. she was his best friend, and he was her everything! I knew that i wanted Jacob to love me and to be so comfortable with me that on the set ,after his own parents, he looks for Me! He knew me as Mimi and not Kriti..I became a child with him and he opened up his arms! I remember the day he randomly said "I love you Mimi" and my heart just melted! What a brilliant bright kid.. I love you Jacob! " – Kriti captioned her Insta post.
Aren't they just too adorable? Well, we can't stop ourselves from watching this cute video on loop. What about you?