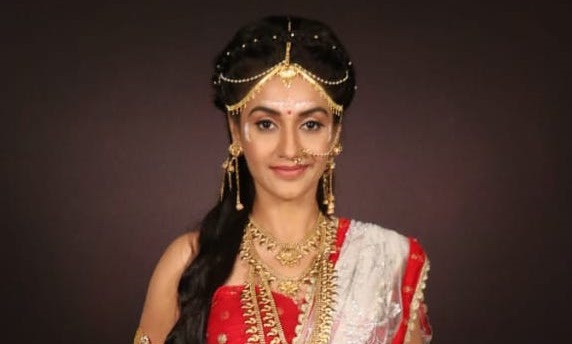 I have seen people without masks and not maintaining social distancing and it scares me: Rati Pandey
Rati Pandey, who plays the role of Goddess Parvati in Dangal TV's Devi : Aadi Parashakti is back from her hometown to resume shooting for the mythological show.
She has been asked about return of the show multiple times during the lockdown. The actress finally has an answer to when the shoots will resume and delight fans with her return on Television.

Currently self-quarantined, Rati is worried about the hurdles that may come her way when she starts shooting. The lockdown was one major family re-bonding time for her but it would take a while to get accustomed and get back to the grind.
She says, "This lockdown was a boon for me. I have made up for the lost time with my family and have even got the much needed break. I have spent time with my darling niece and even celebrated special moments with my family after long. What worries me the most is how will I get used to shooting with social distancing."
"Unlike others, we will not be able to shoot with a mask on or even have a sanitizer on me all the time. While interacting with so many people although we shall follow all rules and precautions. I am in a strict 14 days self-quarantine period before we resume to shoot. Moreover, getting back to the daily schedules and the 20-25 Kgs costume with more than 200 pins in my hair will take some time as well," she added.
She recalls how she had a sizeable team who would do her make-up which would take hours. Now, that would drastically change. "The make-up, hair and costumes were heavy and took minimum six hours to get all that done. A team of five people were needed every day to get that look. Unlike earlier, this won't be the same now. I have volunteered to do my own make-up to maintain social distancing. I will wash my costumes too, till the situation improves," she says.
Rati has been expressive about how she has taken extra care and followed all safety measures/guidelines specially because she has a baby and senior citizen in the family. She shared how she has used salt, iodine and cleaning agents to make sure all is taken care off.
Seeing the situation around in Mumbai, Rati says, "It worries me how educated citizens of Mumbai are behaving more irresponsibly than those in Patna. I have seen photos of people without masks and not maintaining social distancing and it scares me. At the end of the day, I am also just as excited to see old faces and start work again. I have missed my team terribly and can't wait to see those beloved faces again."
While Rati can't contain her excitement, fans are equally eager to catch their favorite actress back in action.
Dangal TV will soon resume airing fresh episodes of Devi : Aadi Parashakti.