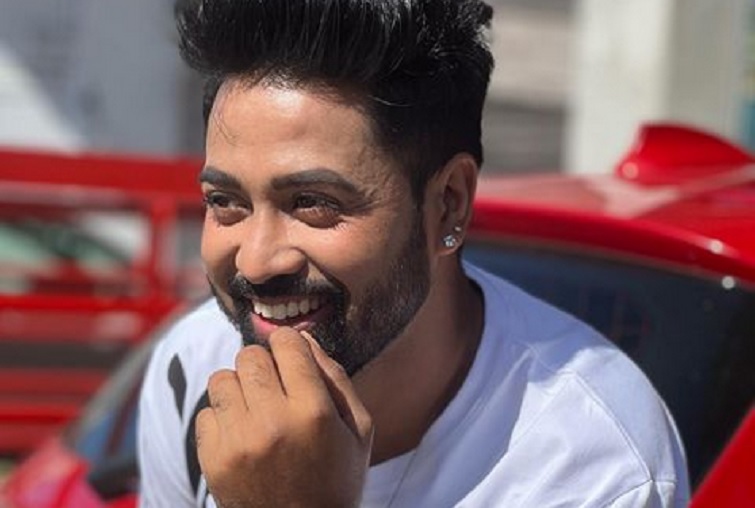 A lot of planning and effort goes behind in making a celebrity or an artist look appealing on camera and a major credit goes to their costume designer or stylist. Shivam Kotsav holds an expertise in the field of designing and styling and surely he is a pro in his work. Nothing comes easy and making a name in Mumbai was neither easy for Shivam too but adding a lot of hard work, confidence and dedication to his skills, he has come this far in his journey.
In a candid chat with ItsEZone.com, Shivam talked about his journey as a stylist, the challenges of being in this profession and a lot more. First let us tell you about how Shivam took baby steps towards being a known stylist in the Entertainment industry.
Shivam told us, "I hail from Muzaffarnagar and my journey towards becoming a stylist began around 12-13 years back in Delhi. I completed my graduation in Delhi. I was a part of a theatre group as an actor where I started exploring about styling on my own. Gradually I started off my career as a designer and people started appreciating my work. I always had a dream of staying in Mumbai and with a thought of making it a reality, I came to here five years back. Nobody knew me in Mumbai neither I knew anyone here but I was confident and believed in hard work. A lot of challenges came on my way in Mumbai."
"I tried my hands in acting because I had been a fashion model for big brands. I started getting few works as an actor/model but that wasn't enough for me to survive in a city like Mumbai. Then I continued to build my network in the city. I started getting few photo shoot projects, short films and web series with big production houses. Then Covid happened and I had to sit at home without any work. I bagged 'The Kashmir Files' after Lockdown. I started from scratch again and then I started getting back to back projects with celebrities, big brands and production houses for films, ads, etc. Now, I travel for shoots and get hired by celebrities for their personal assignments. I have struggled a lot and I feel proud that I have established myself in the city where no one knew me. I am a self made person and I am thankful to God for this incredible journey," he continued.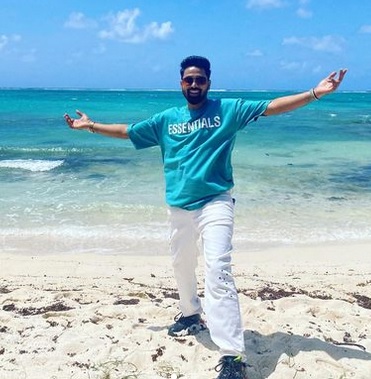 Shivam is keen on exploring his skills. Sharing more about it, he further added, "I would love to explore myself. I have shot for a film recently in which I have played a primary role of a boy from Varanasi. I have enjoyed a lot and its a nice character. The film is currently untitled and I can't reveal much about it. I would love to be a part of big reality shows. A Reality show will give me a chance to know my limits and explore. Let's see if it happens!"
A self made stylist, Shivam has seen a lot of ups and downs in his career graph. A lot of us got badly affected with the Covid and Shivam too is one among all of us.
He recalls, "I was sitting at home during the lockdown with no work and no earnings in hand. My entire savings got finished and I had to come back to Mumbai from Delhi to vacate my flat. I sold all my household items that I had in Mumbai. My confidence was shaken and I started giving a second thought about my wish to shift back to Mumbai. Then I got a good offer for a film and I went outdoor for the shoot. This gave a boost to my confidence and then I shifted back to Mumbai. I stayed in a PG for few months then took a flat and started again. Slowly things started improving and I believe that whatever happens, happens for good."
"Now I have become capable enough that I work according to my choice. I have become choosy about taking up projects. There is so much competition out there that people are ready to work for free. So, I feel good that I can take up projects according to my will where I have the freedom to explore my creativity and put my heart and soul in it," signed off Shivam.