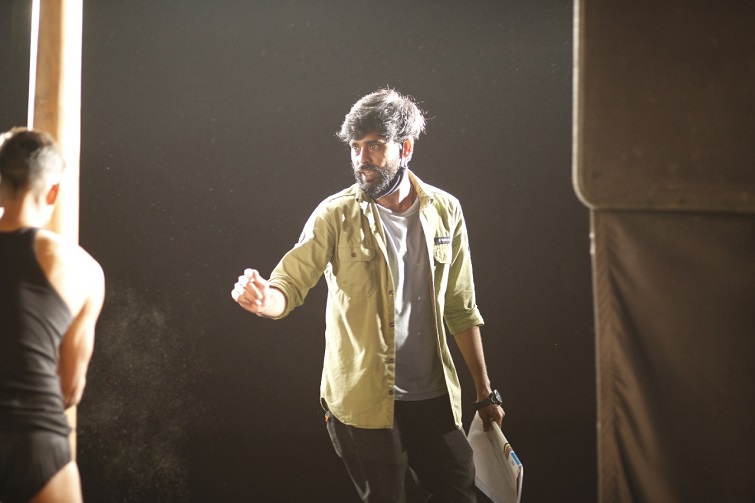 Casting Director Rohit Indoliya debuts as a Director
Casting Director Rohit Indoliya has taken a step ahead in his career.
Rohit has been associated with the industry for a decade now. He is known for his Castings in popular Daily Soaps like Chandrashekhar Azad, Meri Gudiya, Band Baja and Darwaza and more.
Always keen towards expanding his horizons, Rohit explored the skill of Direction during his association with the industry as a Casting Director. Now he is there – wearing the Director's hat!
Recently, Rohit made his debut as a Director for a short promotional Video. Along with promoting India's Ancient game Mallakhamb, the promotional film also aims at wishing good luck to all the Indian players for the Tokyo Olympics.
He pitched his idea to the Mallakhamb Federation of India to collaborate and conceptualized a film for the sport to support the Ancient Game Mallakhamb and inspire an entire generation worldwide in an attempt to keep the legacy going.
When we contacted Rohit to learn more about his experience as a Director, he said, "It was a wonderful experience! I was little nervous initially as it was my debut but I got a very strong support from the Production House. Our Producer, Vikram Anand Singh showed a lot of confidence in me. The creative agency motivated me by bringing in a team of professionals who helped us in delivering the project. We did a strong preparation with the team and all the people involved in the making gave their 100% effort. I would personally like to thank Vikram Anand Singh, Tejas Girish Thakkar, Rohit Sharma, Rafiya Khan, Ashish Vaidya, Actor Sharat Saxena ji and the whole team for making this possible. I would like to thank Mallakhamb Federation of India for believing in us."
"The Government bodies along with the Sports Federation of India too helped us in the making of this project. Film City helped us by giving free location. Similarly so many professionals came onboard and helped us with their services for the project. We are all so thankful to them for their support." added Rohit.
We wish Rohit all the very best for his future endeavors.