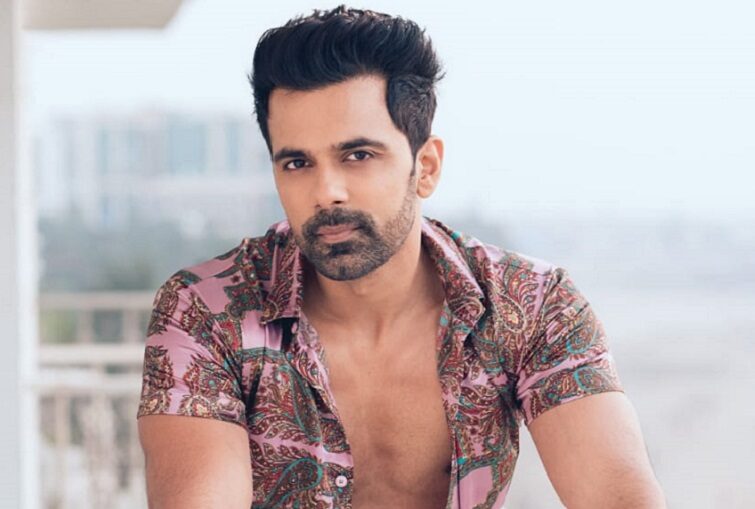 Anuj Sachdeva was left absolutely stunned by a response from none other than global icon Bryan Adams. The actor, who has been a Bryan Adams fan since his school days was in for a pleasant surprise recently as he got a response from his childhood inspiration.
Anuj shares, "I was taken aback when I saw his response. He is a global star, someone who I really admire, so the very fact that he would respond back was astonishing. The very fact that he saw my story is priceless. He is the reason my classmates in school used to call me 'Romantic' as I would always sing his songs. I had attended his concert and trust me when I say that it was a mesmerizing experience. He is an amazing singer no doubt but his stint of playing the guitar & mouth organ simultaneously in a live concert is something that is captivating; I am sure no one can take their eyes off him when you see him performing live. He has that aura, that personality that will leave you speechless."
When asked if he has attended any of his concerts and if can share a childhood memory, Anuj shares, "I attended the concert recently about 2 years ago, when it was in Mumbai. It was like recalling the childhood and school time because post school when I was in Delhi no such concerts happened and infact this was the first concert that I had attended. Otherwise we used to listen to those cassettes and I remember, 'so far so good' was the album that maine ratt li thi poori. People used to come to me and call me so romantic. I would be the one, who would love to listen to his songs and my classmates would come and ask me to write letters for them. So, I would ask them what the situation was & what is happening and they would just explain me and thinking around that I would write the letter."
He adds, "That's how romantic I used to be and people started to call me romantic and a go-to person if anyone has to manao their girl, or do something romantic. I used to write those letters in my own handwriting and they would come to me in the recess time, and tell me ki bhai mere liye bhi letter likh de."
"So this used to be one of the factors that I was famous for. I think a lot comes from Bryan Adams because those times were all about larger than life romance, forgiveness, breakups, heartbroken situations, and I used to get inspired by these words which used to be in the songs. So yes, he was my favorite," concludes Anuj.