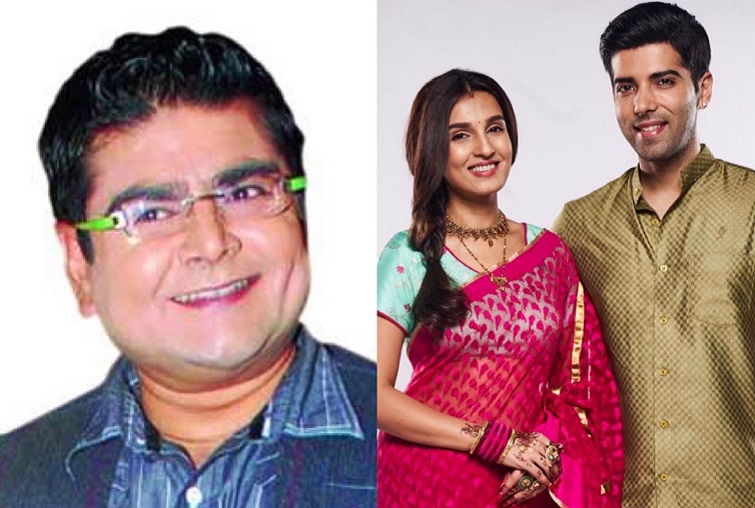 Deven Bhojani steps into the role of Creative Consultant for the cast of 'Pandya Store'
This January, Star Plus along with well-known Production House Sphere Origins are all set to captivate viewers with their upcoming show 'Pandya Store'. Featuring Kinshuk Mahajan (Gautam Pandya) and Shiny Doshi (Dhara Pandya) in lead roles, the show to bring forth an engaging story line based on an elder brother who along with his caring wife shoulder responsibilities and takes care of the needs of their family and business at the same time.
Supremely talented Deven Bhojani is popularly known for creating magic on-screen as an actor, director and producer. Deven who certainly holds a versatile stance in the entertainment industry recently stepped into the shoes of a Creative Consultant and mentored the cast of Pandya Store as the show hails from a Gujarati background.
Focused on bringing the characters alive; versatile Actor, Director and Producer Deven Bhojani says, "I feel privileged to be working with this wonderful team as a Creative Consultant. Brainstorming sessions with the team and the channel about various aspects with regard to the show have been quite fun. Workshops with the actors where we discussed everything from the overall approach to the nuances, the Gujarati accent have also been pretty rigorous and rewarding. They certainly are one hardworking bunch and as a team, we are delighted to bring forth 'Pandya Store' to the audience."
Premiering on Monday, 25th January at 11 PM, the show also features Pallavi Rao, Shrashti Maheshwari, Garima Parihar, Akshay Kharodia, Mohit Sharma and Shyam Makhija in pivotal roles.