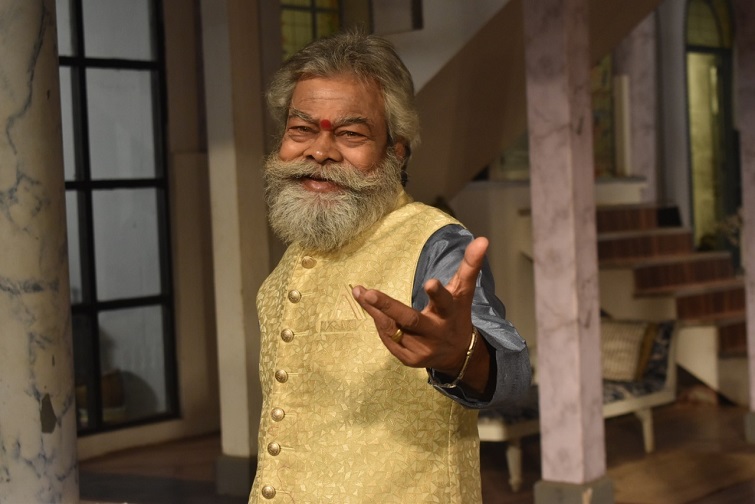 Aggressiveness in Thakur Sajjan Singh is still there but a little less than before: Anupam Shyam
Anupam Shyam, best known for playing the role of conservative patriarch Thakur Sajjan Singh in 'Mann Kee Awaaz Pratigya', is confident that the season two of this much-loved show will be a hit among the audience.
The 2009 hit TV show revolved around Pratigya (Pooja Gor), who was forced to marry her stalker Krishna (Arhaan Behl) and her struggle to fight for her rights in the regressive Thakur family, and how slowly she gains the support of her husband and a few others in the family.
The new season of the show 'Mann Ki Awaaz Pratigya 2' premiered on March 15 on Star Bharat. "We will make 'Pratigya 2' a landmark show as well. There are a lot of things which are relevant in today's times so this serial shows that. The society, family bond, respect and everything is there," Anupam says, without divulging further details about the show.
The actor, who has mostly essayed villainous roles, will reprise his character of Thakur Sajjan Singh in the sophomore season of Pooja Gor and Arhaan Behll-starrer show.
He informs, his character is less aggressive than the first season. "As a man grows old, family grows, grand children come into their lives and he is attached to them, the love and affection for them is a lot. My character has calmed down, aggressiveness is still there but a little less than before. Now he has become really cool. He used to fight with his wife (Thakurain) and now he romances with her. Everyone gets a chance to speak their minds and put their opinions," he shares.
The seasoned actor said he is delighted to be working yet again with producer Rajan Shahi and Pearl Grey, the writer, show runner and creative producer of the show, who he has known since her childhood.
"It's great working with them. Good experience. We all work like a family," he concludes.