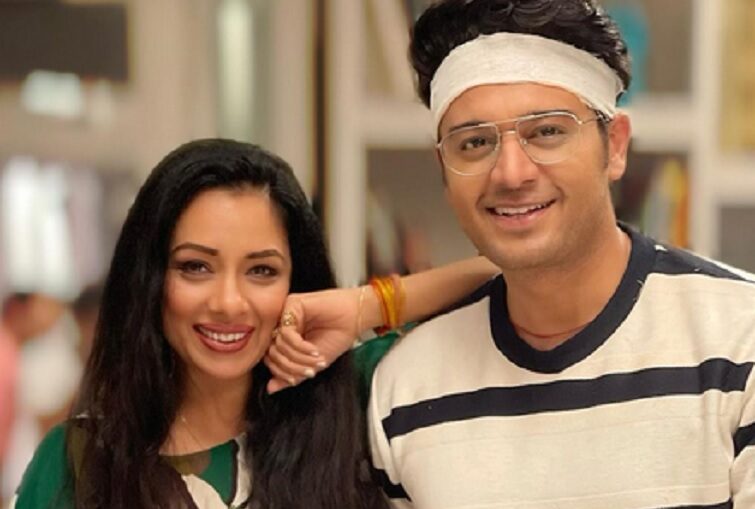 The good looking and talented actor Gaurav Khanna celebrates his Birthday today.
Birthday Boy Gaurav is currently ruling on everyone's heart by essaying the role of Anuj Kapadia in daily soap 'Anupamaa' on Star Plus. In a very short span of time, he easily made all the men jealous of him as he has turned out to be every female's dream man! Not only as Anuj Kapadia but Gaurav himself has made his female fans go crazy for him.
Therefore, he has earned a special name from co-star Rupali Ganguly aka Anupamaa. Rupali calls him 'National Crush' and she had a special birthday wish for his special day today.
Posting a series of pictures of herself with Gaurav Khanna on Instagram, Rupali wrote – 'Happy Birthday National Crush 😻 Thank you for being a fantabulous Anuj to my Anupamaa! There absolutely couldn't have been anyone better ❣️
THU THU THU'
This is not the first time when Rupali has called Gaurav 'National Crush'. Recently, Rupali had posted the same comment for Gaurav on one of his Sillhouette picture that he had posted on Instagram. So now, we finally know that that's the term that Gaurav has earned from his co-star Rupali. Fans are quite happy to learn about it.
Must Read: Rupali Ganguly calls co-star Gaurav Khanna 'National Crush'; Fans totally agree
Fans are madly in love with Gaurav's on-screen pairing with Rupali Ganguly. They just can't stop praising the duo's on-screen chemistry. Their behind the scene masti videos, pictures or Instagram Reels, just make everyone's day brighter.
We at ItsEZone.com, wish Gaurav Khanna a very Happy Birthday!