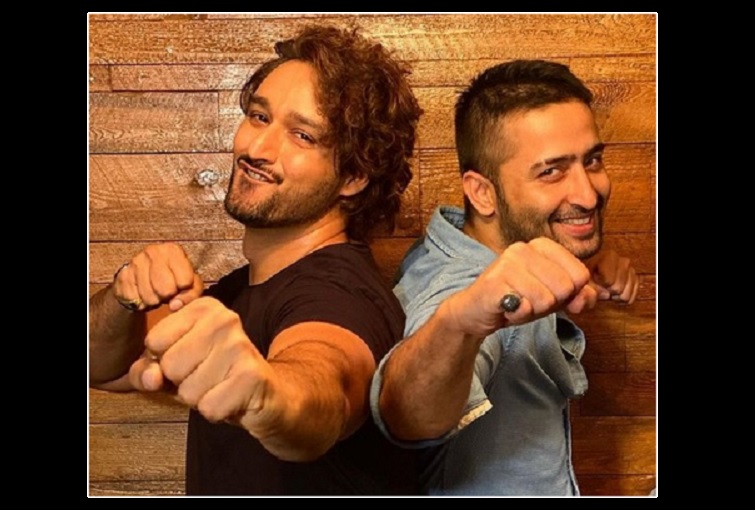 Mahabharat's 'Krishna' Sourabh Raaj Jain and 'Arjuna' Shaheer Sheikh reunite after years for an Instagram Reel; Fans are jumping with joy
Its been eight years to the epic saga 'Mahabharat' that went on-air on Star Plus but the craze for its cast among the viewers still remains the same.
Popular actors Sourabh Raaj Jain and Shaheer Sheikh, who played the roles of Lord Krishna and Arjuna respectively, recently reunited to shoot a fun video for an Instagram campaign.
The two had quite a fun time shooting for the video and their fans just couldn't control their happiness to see them back together. 'Yesssssss after a long time you both are together. So happy to see you both cool dudes' – A fan wrote. 'Woww Parth and Madhav. So happy to see them together after a long time….' – Commented the other.
Sourabh and Shaheer have made a fun reel on the yesteryear's popular song 'Ae Bhai Zara Dekh Ke Chalo'. Watch it here –
Posting a few pictures with Sourabh after the shoot, Shaheer wrote – 'Shot with @sourabhraaj.jain after yearsss… and I'm so happy that the camaraderie and madness is still intact!
Here's to always having each other's back. Hope to see u sooner this time.'
Would you like to see them making another fun reel anytime soon? Do tell us in the comment section below.