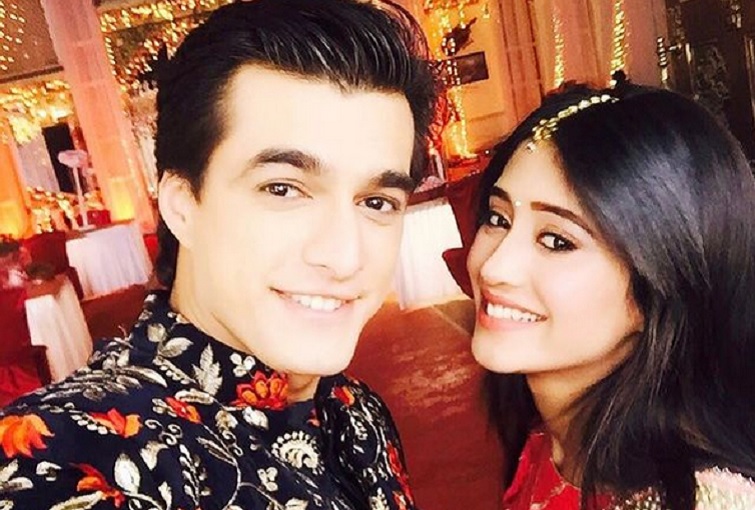 Fans relived the golden memories of YRKKH's Iconic Jodi Kartik and Naira on Kaira Day
'Kaira' is not a name, its an emotion for the fans who love them from the core of their heart.
Mohsin Khan and Shivangi Joshi played their respective roles of Kartik and Naira so beautifully on-screen that they have left a long lasting impression in the heart of their audience who later turned out to be their fans.
Fans of Yeh Rishta Kya Kehlata Hai started calling their favorite on-screen jodi Kartik and Naira as Kaira. In return, Kaira always treated their fans with their stunning on-screen chemistry, their romantic scenes, cute nok jhok moments and a lot more.
January 2021, came with a bad news for all Kaira fans! Their favorite jodi Kartik and Naira were about to get separated with the progress of the story. Naira died in the track and the love story of Kartik and Naira ended. Though the fans tried their best to convince the makers to change the track but nothing worked.
Fans even hoped for Naira's return after Shivangi made a re-entry to Yeh Rishta Kya Kehlata Hai as Sirat after a very short break of few days.
Seeing the unconditional love of the fans towards their favorite jodi Kaira, the makers decided to dedicate a day for the iconic jodi. 6th January is the day, which is celebrated as 'Kaira Day'. The production house officially announced about it on the same day in 2021 in presence of the media.
This 6th January in 2022, the fans remembered their favorite jodi Kaira. They relived all their golden memories with a Twitter trend. We at ItsEZone.com too had joined in the celebration with the fans on Instagram. We shared every post of Kaira fans in which they had tagged us.
Shivangi Joshi and Mohsin Khan too took to Instagram to wish their fans a very Happy Kaira Day. Sharing the Kaira special video posted by the production house, Mohsin Khan wrote – Kaira Divas Mubarak'. Shivangi Joshi on the other hand, shared a picture of Kaira and wrote 'Happy Kaira Day' with some heart emojis. She also went on to add a few more Kaira memories through pictures on her Instagram story.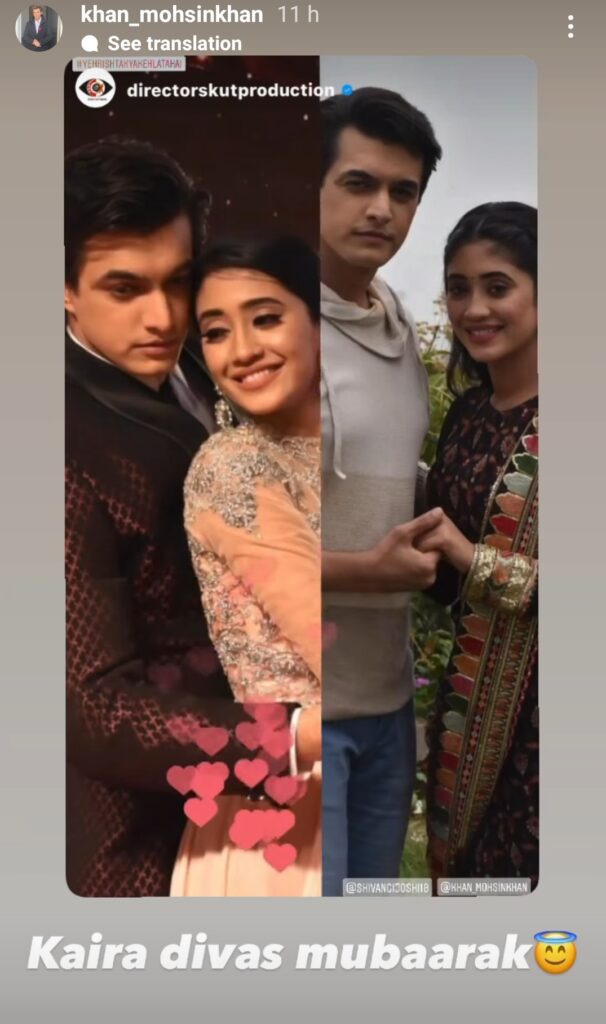 On this note, Happy Kaira Day to all the fans and Shivangi and Mohsin of course. Truly, Kaira lives on! Don't forget to give ratings below and leave a comment for your favorite Kaira.