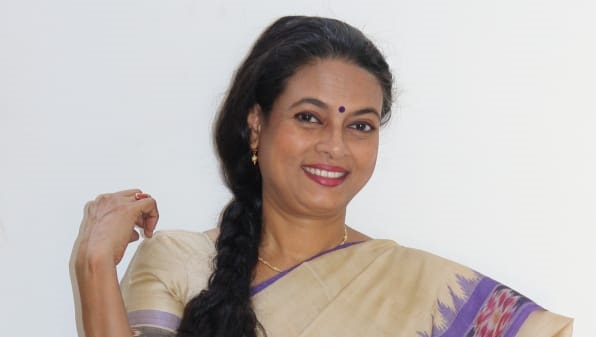 Kavita Jadhav roped in for &TV's Ek Mahanayak Dr. B. R. Ambedkar
Renowned television actress Kavita Jadhav is all set to make an entry in &TV's Ek Mahanayak Dr. B. R. Ambedkar. Having started her career with theatre, the actress has acted in many popular television shows. She has achieved fame both in the Hindi and Marathi general entertainment space. Bringing yet another strong character in front of the viewers, Kavita will portray the role of a mother in the show.  

Commenting on her entry Kavita Jadhav shares, "It feels great to be associated with &TV's immensely popular show 'Ek Mahanayak Dr. B. R. Ambedkar'. The show is about an inspirational journey of Babasaheb's childhood to him becoming Father of the Indian Constitution. A lot of people know about Babasaheb, but only a few know about his childhood struggle and story. The show has been quite popular with the viewers since its launch for its robust storyline and characters."

"I will be essaying the role of Tarabai, who is adamant on getting her teenage son Bhasker married for dowry. I am quite excited about my association with this show and eagerly waiting for it to come back with fresh episodes," she added.

Babasaheb faced several struggles while growing up that completely changed the course of his life. One person who always stood as a strong pillar of support, guided and mentored him was his father, Ramji Sakpal. There will be a challenging moment coming up soon for both father and son when Bhimrao will compelled to take a stand against his family's decision on child marriage.

Ek Mahanayak Dr. B. R. Ambedkar is an inspirational story of Babasaheb and his journey from the tender age of five to becoming the prime architect of the Indian constitution.

Catch all the brand-new episodes of 'Ek Mahanayak Dr. B. R. Ambedkar' at 8:30 PM starting July 13th, 2020 only on &TV.