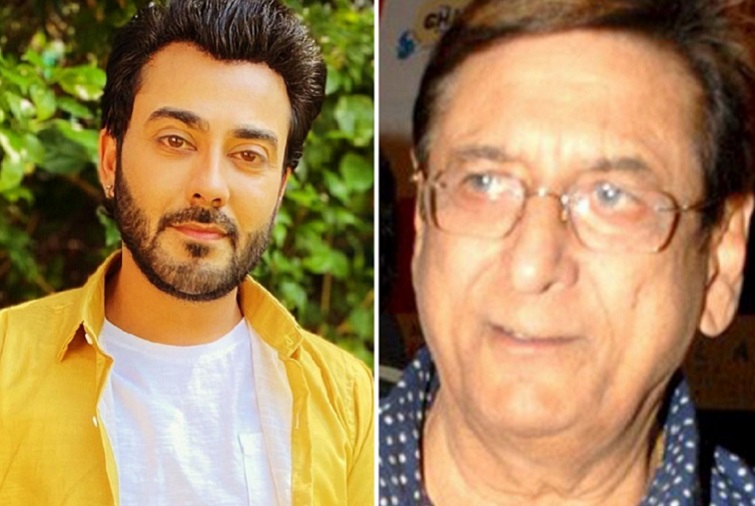 Gufi Paintal's demise: Actor Worship Khanna Recalls Debut with the legendary actor and Finding Inspiration in Resemblance with him
Legendary actor Gufi Paintal, known for his iconic role as Shakuni Mama in the television series Mahabharat, passed away earlier today, leaving the entertainment industry in mourning. Among those grieving his loss is actor Worship Khanna, who had the privilege of making his acting debut alongside Paintal.
In a recent conversation with ItsEZone, Worship shared a cherished memory of working with the late actor. Worship began his acting journey at the age of 13 with the DD Metro show Music Dhamaka, in which Paintal portrayed his on-screen grandfather. The two would sit on a wooden bench inside the studio for the show, exchanging jokes and sharing incidents, while a playlist of songs played in the background.
Reflecting on his early experience, Worship fondly remembered feeling a mix of nerves and excitement during his first-ever shoot. As he grew older, he drew inspiration from watching Paintal portray the iconic character of Shakuni Mama. Many people even commented on the resemblance between Worship and Gufi Paintal, particularly in their expressive eyes.
Expressing his desire to play a role similar to Shakuni Mama, Worship mentioned how he approaches casting directors himself, hoping to be considered for such characters. On set, people often asked if he was Gufi Ji's son or relative, a comparison that filled Worship with pride.
Worship expressed sadness over Gufi Paintal's demise, sharing his dream of once again sharing the screen with him that remained unfulfilled. He hoped to remind Paintal of their shared history, conveying how the veteran actor's influence had propelled him to his current success.
The entertainment industry mourns the loss of Gufi Paintal, an actor who left an indelible mark with his talent and unforgettable performances. As fellow actors and fans bid farewell to this legendary figure, his legacy will continue to inspire future generations of artists.