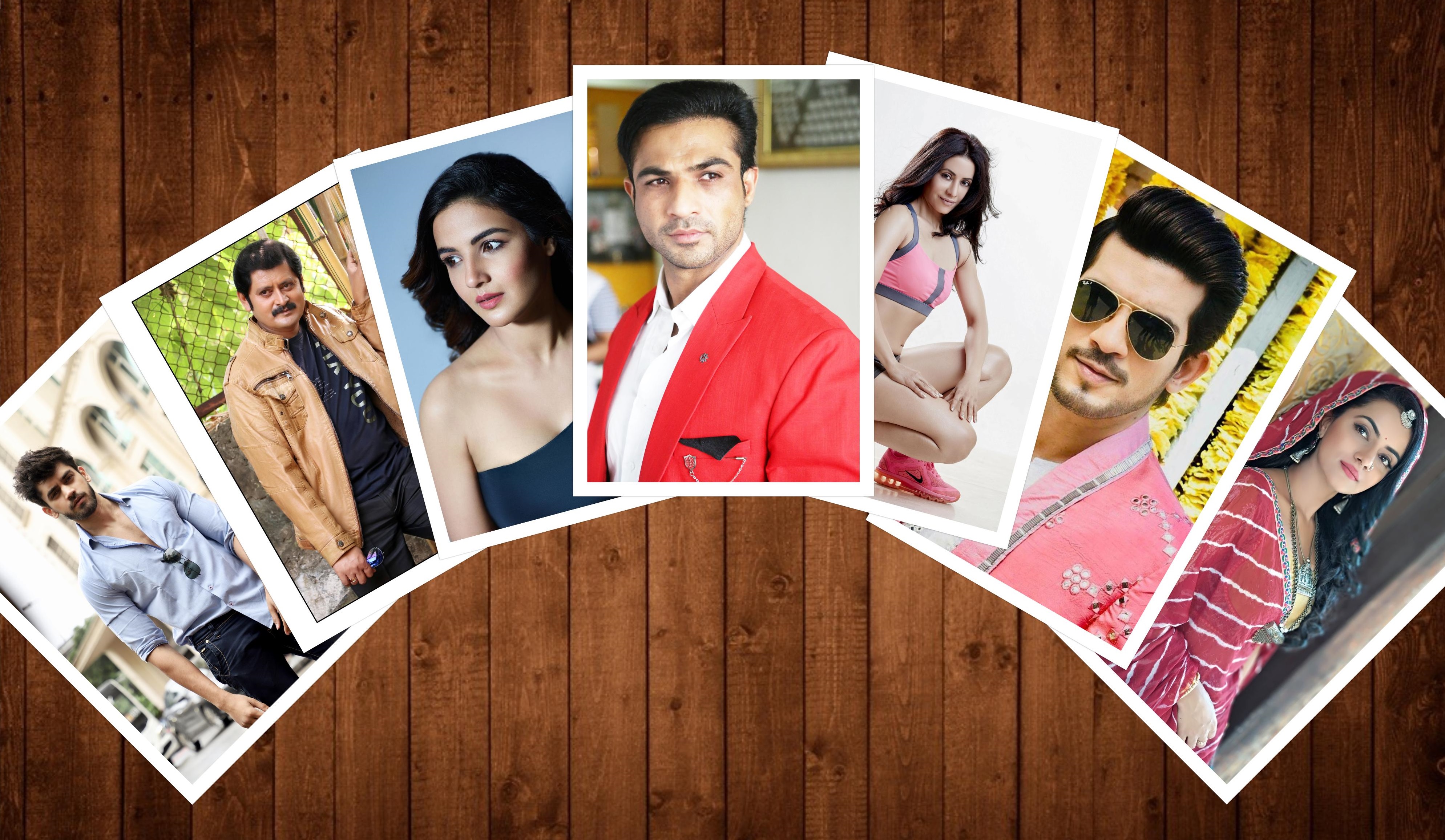 From black and white to color, TV won't become irrelevant: TV Celebs
Our favorite telly actors share their first memory of having a television set in their lives. They also talk about the impact of digital content on TV.

Avinash Mishra

One of my first memories, when the television set came to my house, was watching the Zee Horrorshow. We all would get so scared mostly in Amavas ki Raat. My cousins and I used to sit together and watch that show. So these were the fun memories of those days. Then Cartoon Network came. If I look at television, then so many channels and shows are there with so much content. Now, there is much more content with the advent of web series. All this has added so much to the competition as the viewership gets divided due to a limited audience.

Rohitashv Gour

It was like a festival for us when the TV set came to our house for the first time. It was a second-hand television named JK TV. On the very next day, we found a defect and it needed almost three days to get repaired. Then we also put a big antenna for that TV, it was a fun memory. We used to watch 'Humlog' which was the first daily soap. Then there were many other serials like Waah Janab; Rajni; Yeh Jo Hain Zindagi. Nowadays, there is tough competition as there is a wide variety of content from every side of the world. After Netflix, web series and the internet era, TV has got huge competition. So I don't think that the viewers of TV will increase but I think the positive side is that the audience will be exposed to a wide variety of content and they will have a wider choice.

Jasmin Bhasin

The first memory of television in my life is of us having a black and white TV on which we used to watch serials like Parampara, Banegi Apni Baat; with my Dadima. Then my uncle bought a color TV. We had a joint family and there was only one TV in the house. So on Sundays, Ramayan and Mahabharat used to come on TV and we used to sit together and watch it. I think there is a lot of competition due to web series but I don't think that TV will lose its importance ever as it bonds and connects the family in small cities. It's like a tradition that the whole family sits together and watches it. For example, a cricket match can never be enjoyed without friends and family. I think there should be an increase in the improvisation of content so that the TRP increases.

Arjun Bijlani

I still remember that there used to be a small television at our place and the first show I watched was Shaktimaan; then Kasauti Zindagi Ki, Kyuki Saas Bhi Kabhi Bahu Thi. I remember that I had exams when I was in class 6 and there was a good track on Kasauti. When a flat-screen TV came to our place, we used our old TV for playing games. I think web-series and all will create an impact on the viewers of the small screen. I think in small towns, people watch TV more. But in big cities, people watch more web series. As nowadays, the audience has become very smart, they don't want to watch stories with 10 marriages in it, they want to watch real life-based stories. I think the competition will be tough and everyone has to counter this competition.

Mohammad Nazim

I remember we used to go to our neighbor's place to see movies on Sunday and we also used to watch Chitrahaar which would come once a week. Then we bought our first black and white TV. When the TV came to our home, it was like a big celebration. Then Chitrahaar started 2 days a week and we used to love it. Competition is everywhere but when you will give good content, the audience will come to you, whether its web series, a show on TV or movies. Everything has its own importance. The audience doesn't have time, they will only go there where they get worth of their time and money. I think competition will lead to creating good content and its good for the audience as they will get a variety of content.

Aastha Chaudhary

I remember, as a child, my dad got our first black and white TV set and our family was so excited. The TV timing was only 6 pm to 10 pm, so we used to watch all the programs, Hindi and Marathi, during this time. Then when we got a color TV set, I realized that cricket matches were on lawns and not on tar roads. Then more channels came in and by then I had started acting and my interviews and films started being telecast. Now, the scene has changed completely. There are too many channels, digital entertainment…somehow consistency and sustaining the power of programs are lost. Though we need entertainment and info on the move, I really miss those days when life was more sorted and focused and at a much-relaxed space. All web series don't get the same limelight, but yes a lot of new content is being explored. I feel because of censor liberty, nudity shouldn't be often exploited. The big advantage is that a lot of new talent gets work. All digital content should be handled with responsibility. The first thing I remember that I was watching some movie at my neighbor's house and there was an interval, so I came back to my house to eat something and when I rushed back there, they didn't allow me to enter with the excuse that they needed to sleep. My favorite TV shows were Ramayana, Mahabharata, Chandrakanta, Tenali Rama and the most favorite one was that anthem …Mile Sur Mera Tumhara. I always used to wait for that last part where Amitabh Bachhan, Mithun da, and Jitu ji appear. Yes, of course, digital media will affect TV viewing. In fact, it has started affecting TV shows as well as the movies also but there is nothing to worry as TV shows have their own charm and television viewers will always be there.

Mreenal Deshraj

I belong to the black and white era of TV. It used to be a luxury to watch TV back then, forget about owning one. Strangely the television was placed on a very high level, and not on eye level. A proper box was made for it and it used to be covered all the time and except when a show needed to be seen. The most memorable part was the Doordarshan logo and if I am not mistaken it used to start at around 6 in the evening. Watching television was an event, especially the film that used to come on Sunday. We would eagerly wait to see which film will be played and a whole lot of people from our area used to come and see the film. My favorite show back then was Fireball and Star Trek and of course Chayageet, since I have always been musically inclined. Now, people have a lot of options, web series are the in thing now and there are a lot of people who have stopped watching regular channels but in small towns television still has its own charm and audience. Yes, the internet will definitely create a dent on regular television shows but it shall not die, rather it will give more choice to the audience.