Actor and Musician Alexx O'Nell is currently busy rolling out his new creations in the field of music. His recent release 'Still On My Mind' is receiving great response from everywhere and Alexx feels happy about it.

'Still On My Mind' has a very deep meaning that also features Alexx's ex-girlfriend Shama Sikander along with him in the video. In a conversation with ItsEZone.com, Alexx reveals more about the music video, his bond with Shama, upcoming projects, etc.

Excerpts from the conversation –

Shama was the mastermind behind the music video shoot –
'Still On My Mind' was written by me long back. Pieces of it are about my marriage to Sweta Keswani and the relationships that followed. The melody and lyrics sometimes all come in one quick flash when I write but more often they develop over time.
I have written about 50 songs till date. In addition to Still On My Mind, five more were completed to the point of mixing and mastering prior to the lockdown. Among these five songs, there are two more music videos that just require finishing touch to be released soon.

Shama selected 'Still On My Mind' as the first of my compositions to focus on and she was by my side as we recorded the song with Music Producer Bharat Goel (Baby Doll fame). With the first version completed, Shama and I worked through the conceptualization of the story for the video. She was the mastermind behind and the star of the music video shoot.
Our special 'Thanks' goes out to Mr. Harsh Goenka because he was kind enough to give us his CEAT Bungalow located in Madh Island for the shoot. It is an incredibly beautiful place with a pool, garden, beach view and stunning art everywhere. It gave out an amazing feel to the video and the way our acclaimed DOP Alphonse Roy captured it, makes us feel that the house itself is one of the characters in the story.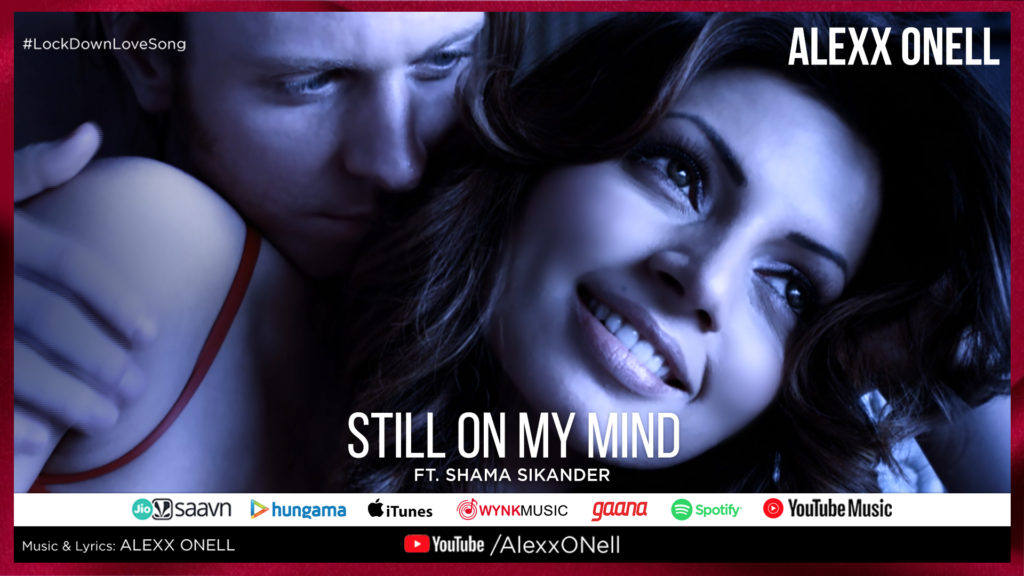 Still On My Mind was written from my personal experiences –
At its core, Still On My Mind asks, 'How do you live without me now?' and as all the over the world, friends, families and lovers are forced to stay at a distance from one another, it is a question that many people are struggling with right now. While it is a 'love song for the lockdown,' 'Still On My Mind' was written from my personal experiences.
It is about the good and bad times that all relationships endure: the joy, the pain, the desires and the regrets. It is about telling one another that 'I can't live without you' and then realizing that you go on living somehow even in each other's absence. It is about the emotions that linger on long after the moment has passed, the emotions that are 'still on my mind.' The music video seeks to convey those same emotions with a fictional story.

Told through a series of flashbacks it is about two lovers whose story is drawing to a close and while one is seeking closure, the other one is clinging to the past. I don't like to describe it in much details because I find it much more interesting when people tell me that what the video means to them. The video features myself and Shama, a beautiful bungalow by the sea, lovely memories (as well as not so happy ones) and on top of everything, a guitar in flames.

I was fortunate enough to find artists in the UK with access to their studios for post production during the lockdown in India –
I had re-recorded the music with producer Debarpito Saha in Mumbai quite some time before the lockdown. While the original versions were quite dark, Debarpito's contributions made the song much brighter. When the lockdown began and no one in India could work, I was fortunate enough to find artists in the UK with access to their studios, most notably Ben Hillier the mixing specialist, who's done a lot of work with Depeche Mode and Blur among other incredibly successful recording artists and Donal Whelan the mastering specialist.
Ben and Donal's work in the UK was combined with the contributions of Bharat Goel and Debarpito Saha right here in Mumbai, transformed my little melody into something truly beautiful. With the help of my dear friend Siddharth Kannan, One Digital Entertainment and my management led by Shreeda Kirtarkar, the 'Still On My Mind' was released on Youtube and various other audio platforms such as Spotify, Gaana, Saavn, iTunes, etc.

I am not interested in buying views, likes and fake followers to make my video look 'successful' –

The response has been phenomenal. I take a great deal of joy in reading and responding to each and every comment and I have found that people have really connected with 'Still On My Mind' on a deep emotional level. This is exactly why I released it – to share my music in an honest and heartfelt way.

I am truly interested in knowing as how many people have watched, listened and connected with my music. I am not interested in buying views, likes and fake followers in an attempt to make my music or video look 'successful' even though I have been approached numerous times with the explanation that 'everyone does it.'

I am extremely fortunate to have a film career that has given me the financial freedom to create my music so I am not doing this in an attempt to make money, create hype or inflate my ego. I am doing this because making music is my passion.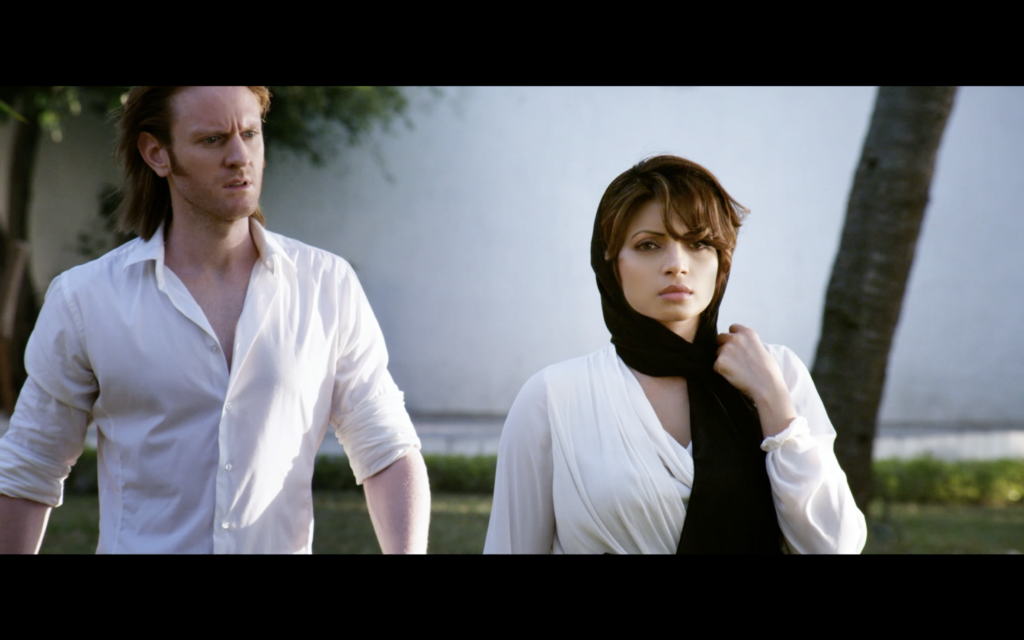 This video led to some speculations that Shama and I are back together –
Let me begin by making it clear as what my bond with Shama is NOT because I understand that this video led to some speculation. People had asked me if Shama and I are back together, if the video is about our break up and if I am actually singing these words to her but the answer to all these questions is 'No'.
To be fully and completely clear, Shama and I broke up quite some time ago. She is now engaged to a wonderful gentleman and I am extremely happy for both of them.
Though this may be hard to do but I would ask people to try leaving behind anything they know about me and Shama for the four minute run time of the video and to watch it for what it is – a meticulously crafted fictional story that is hopefully not just entertaining but also intriguing and touching.
As I mentioned above, Shama was not only the driving force behind the recording of 'Still On My Mind' but she was also so integral to the conceptualization, execution and post production of the video that I consider it to be as much hers as it is mine. I will forever be grateful and indebted to her for making this dream of mine come true.
My journey as a musician has just begun and its presently my main focus during the lockdown –

I have shot two more music videos that are into post production stage with Donal and Ben in UK and I am hoping to release my next music video in the coming weeks.

While my journey as a musician has just begun and its presently my main focus during the lockdown, there is so much to talk on the acting front. I am looking forward to completing and hopefully releasing within the lockdown, a major OTT series that I am incredibly proud of. I can't say too much about it now but it will be announced soon. 

Then, as soon as theaters re-open I'm extremely excited about the release of 4 films including one Bangla/English project entitled Golondaaj with the West Bengal superstar Dev Adhikari, my second film with Tannishtha Chatterjee entitled RaniRaniRani (Hindi/English), and of course RoohiAfza  (Hindi/English) a Horror Comedy that features myself along with Rajkumar Rao, Janhvi Kapoor, and Varun Sharma.
ItsEZone.com wishes Alexx all the best for his future endeavors.