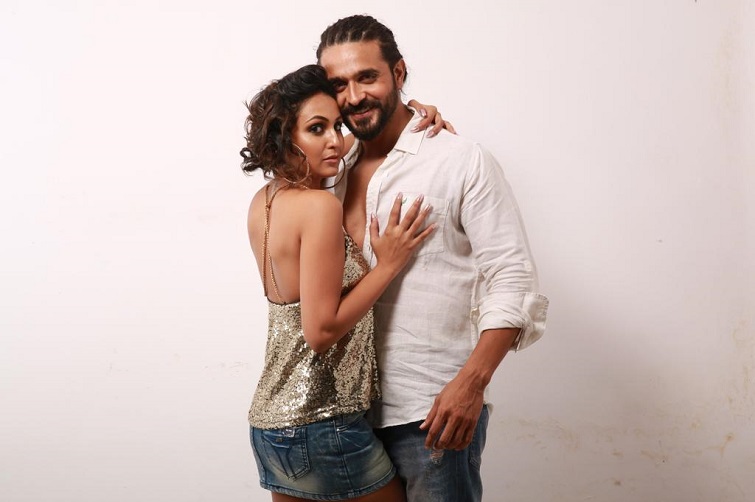 Archana T Sharma looking for a wife for hubby Aashiesh Sharrma
Actors Archana T Sharma and Aashiesh Sharrma have been together for a long time. One thing that Archana is stressed about these days is finding a wife for Aashiesh Sharrma.
Well, before your mind churns out stories, let us tell you that this search is just for a project that they are working on together and not at all in real life. Archana is on a look out for an actress to play Aashiesh's on-screen wife in a new project that the couple has written.
When asked about her plight, Archana shares, "Yes, yes, it is a while now that we are looking for an actress to play Aashiesh's wife on-screen. Well, it is tough to be honest, as when I write, I always write the characters. I do not keep any actor in mind! Now to find the right actor for my character is a huge task. We cannot compromise when it comes to casting because how much ever you write well, if it's not performed well, if the actor doesn't give the right life to the character then everything falls flat. Also, the character that I have written is very organic and relatable. Hence we want somebody who is dedicated to the character and understands the basic thoughts of the character and how it can be relatable to the audience. I do not want an actor who can just act, I want somebody who can naturally perform and make believe the audience that they are seeing someone like them or someone around them who is like this character."
"In real life touchwood, we are very much happy with each other. Aashiesh knows he has got the best partner he could have ever got and of course vice-versa," she adds.
When asked if we shall be seeing her also acting in this project and why doesn't she herself play his wife, Archana shares, "No, in this project certainly I am not acting. Well, it doesn't work that way, that if you are making something you act also in it. To be honest there is a lot of work that goes into the entire process and you need to take care of every aspect of the shoot."
"So, for now I am not acting in this project but some interesting talks are happening. I shall announce that soon," signs off Archana.