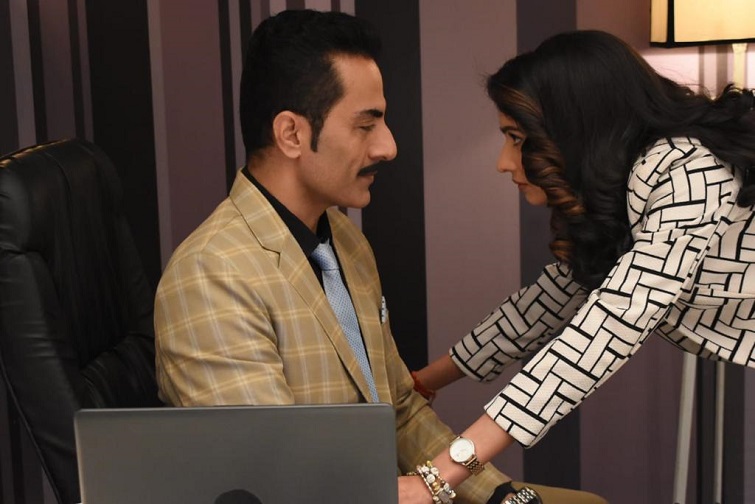 Rajan and Deepa Shahi's 'Anupamaa' recently saw Samar (Paras Kalnawat) and Nandini (Anagha Bhosale) arguing over the family's treatment towards Kavya (Madalsa Sharma).
Their argument escalated to the next level and Vanraj (Sudhanshu Pandey) went on to say that Nandini was never his choice for Samar. Samar also throws away the engagement ring. Anupamaa (Rupali Ganguly) questions Vanraj about him meddling in their fight and trying to provoke Samar. She tells Samar that the decision will be his but every relationship needs to be worked on. 
Vanraj, on the other hand, tells him how he always felt like being locked in the cage, first with Anupamaa and now with Kavya. He tells him that he feels suffocated all the time and doesn't want him to go through the same pain. 
Later, Nandini is trying to get the duplicate keys made to her house when Anupamaa brings her the original keys. She tells her that she will always support the one who is right. Paritosh (Aashish Mehrotra) too talks to Nandini and tells her how he learned to value his relationship the hard way. He asked her to not let any outside forces affect her relationship with Samar. 
Meanwhile, at the office Anuj (Gaurav Khanna) and Malvika (Aneri Vajani) are wondering what is taking Anupamaa so long to come to work. Just then both Anupamaa and Vanraj come and they realize that they are not in a good mood. Malvika goes to Vanraj to cheer him up but Vanraj starts talking about how he realized that falling in love with Kavya was a big mistake and marrying her was another mistake that he committed. He tells her how he is the one who always got hurt just like Malvika. He tells her that they have both suffered in love. 
In the upcoming episodes we will see that Anupamaa finds Vanraj and Malvika holding hands. She warns Vanraj about the same but he asks her to leave.
Will Anupamaa be able to stop Vanraj and will she be able to show Malvika what he is up to? Will Vanraj's plan of using Malvika for his advantage work? To know what happens next, keep watching 'Anupamaa' and stay tuned to ItsEZone.com.