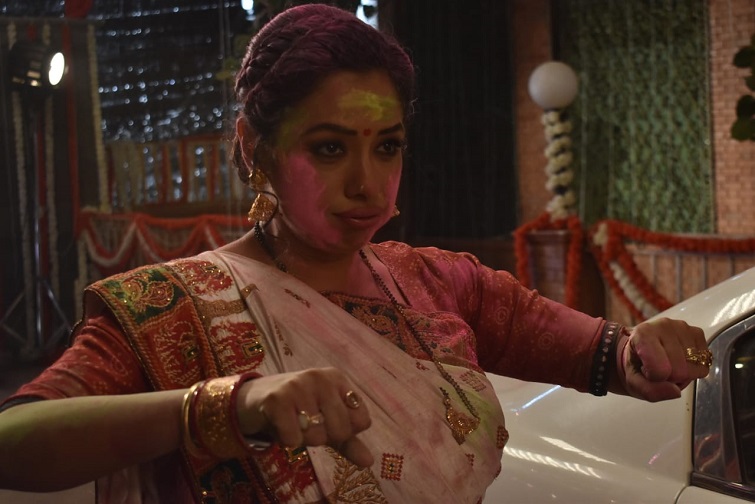 This Holi in Rajan Shahi's 'Anupamaa' is special for the Shah family. It's not just Kinjal (Nidhi Shah) and Paritosh's (Aashish Mehrotra) first Holi, but also Anupamaa's (Rupali Ganguly) last in the family and they decide to have a blast this year.
Anupamaa had not played Holi in the last 25 years because Vanraj (Sudhanshu Pandey) never did. So this year everyone including Vanraj asked her to play like she always wanted to.
Anupamaa is her usual cheerful self and is playing Holi and dancing with everyone in the family. While everyone is busy, Kavya (Madalsa Sharma) decides to put color on Vanraj but was stopped by Rakhi (Tassnim Sheikh). Rakhi later spikes her drink hoping that she will create a scene on Holi and will embarrass herself but Anupamaa accidentally drinks it and is in a happy state.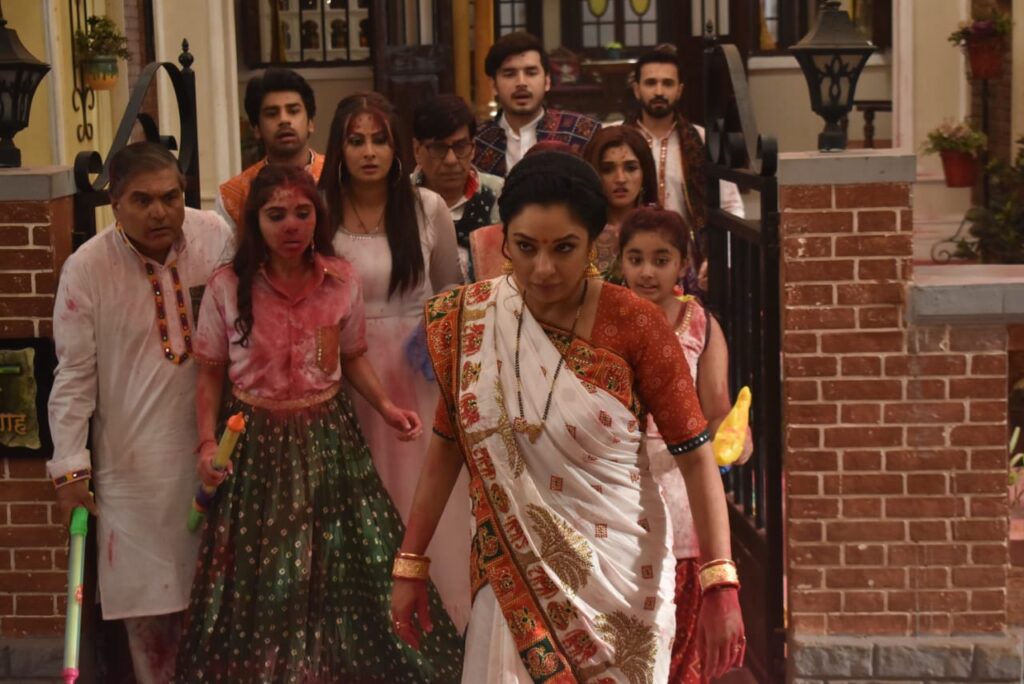 She is sitting alone and is talking about her family and once she realizes Vanraj is missing, she moves around the whole area imitating a bike.
In the upcoming episode, we will see that Anupamaa goes inside Vanraj's room and dances to 'Hungama ho gaya'. While she is doing so, Kavya comes to the Shah house to put color on Vanraj. She gets the shock of her life when she sees Anupamaa putting color on Vanraj. What will Kavya do now? Will she react to this? What will Vanraj do? How will the family respond to Anupamaa's new avatar? To know what happens next keep watching 'Anupamaa'.
Produced by Rajan Shahi and his mother Deepa Shahi under their banner Shahi Productions Pvt Ltd, Anupamaa airs on Star Plus.