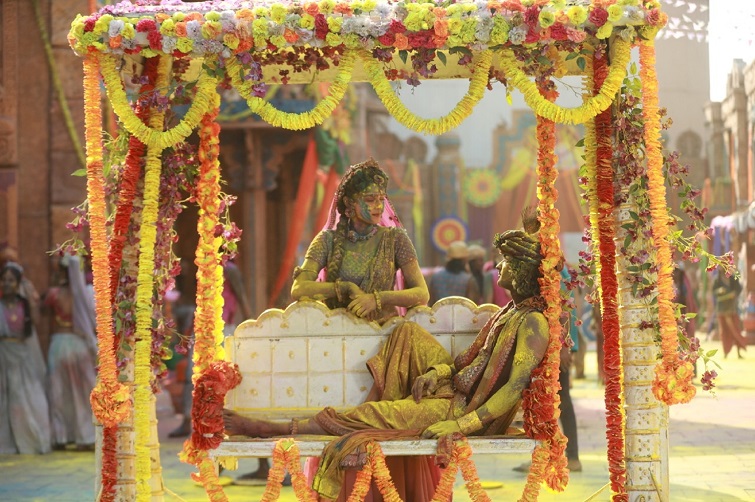 No plans this Holi? Star Bharat comes to the rescue you with a special episode of RadhaKrishn
RadhaKrishn's story with its roots in Indian mythology has become one of the most popular shows of all time on Indian Television. Star Bharat is fully aware that their viewers due to the on-going pandemic will be at home this Holi.
Keeping that in mind the channel has specially announced an exceptional Holi episode from the much-loved show for the fans' excitement and celebration. If you are not already convinced like the rest of the country, here are 5 reasons the episode & Holi track cannot be missed.
Entertainment Galore –
On a festive occasion like Holi, entertaining oneself should be a top priority and Star Bharat's RadhaKrishn helps you do just that. The channel does that with every episode, so a special one like this is bound to exceed expectation.
The Story –
The story as usual, gives one a better understanding of Indian Mythology and the love story of Radha and Krishn. So it is a definite must-watch for all the Indian Mythology fans out there looking for a more in-depth understanding of the rich and colorful history and folklore that the country has.
A dance sequence choreographed by Bollywood's veteran Rekha and Chinni –
Dancing is music made visible hence there is no better way to experience music than with dance making it a treat to all the senses. A dance sequence choreographed by renowned choreographers Rekha and Chinni for fifty dancers beats everything else and should be reason enough to watch the Holi track of the show.
Romance –
Who doesn't love romance? Radha and Krishn's story is a story of love first. The purity in the love there is what has been drawing people to the story and the series all along. This special screening will take you on a more colorful journey of love and romance.
The behind the scenes –
For those interested in the behind-the-scenes and the inside scoop, there were over 1000 Kgs of color and a lot of water going into the shoot. So one can only begin to imagine the kind of visual treat the show is going to be. Shot with the best equipment, this is going to be something a viewer's mind won't forget for a long time to come.
So gear up & watch the Holi Special Episode of RadhaKrishn on 26th March at 9 PM only on Star Bharat.