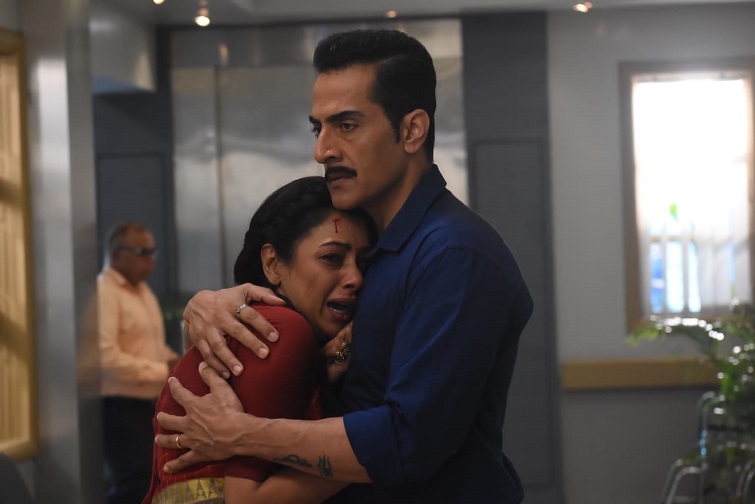 Anupamaa Serial Update: Kavya calls Vanraj's concern towards Anupamaa, 'A Game'
In the recent episodes of Rajan and Deepa Shahi's 'Anupamaa' we saw Anupamaa (Rupali Ganguly) bringing Anuj (Gaurav Khanna) to the hospital after he got hurt in a fight with some local goons. Vanraj (Sudhanshu Pandey) finds Anupamaa in an uncontrollable state and tries to comfort her.
Anupamaa tells Vanraj that the goons were trying to take her rings. She further tells him that Anuj fought with them after they had hurt her. Anupamaa tells him that she has been a part of his life for 26 years and now even she can't let go of him. She won't be able to live without him. Hearing her say all these things, Vanraj realizes that what she has for Anuj is more than friendship.
Meanwhile, the police calls Samar (Paras Kalnawat) from Anupamaa's phone and informs him that they found this phone and some other things with some local goons. However, they tell him that they have no idea where Anuj and Anupamaa are. Samar tells Bapuji (Arvind Vaidya) the whole incident and GK (Deepak Gheewala) too overhears it. They pray for Anuj and Anupamaa's well-being. Paritosh (Aashish Mehrotra) too learn about it and tells Samar that he is worried about his mother. Samar then gets to know that Vanraj is with Anuj and Anupamaa at the hospital.
At the same time, Kavya (Madalsa Sharma) realizes that if something happens to Anuj then Vanraj will surely bring Anupamaa back home. She doubts Vanraj's intentions of being concerned for Anuj.
Further, Kavya tells Kinjal (Nidhi Shah), Pakhi (Muskaan Bamne) and Nandini (Anagha Bhosale) that Vanraj is planning something big and his concern for Anuj is nothing but a part of his game.
The whole family is praying for Anuj's health. Will Anuj be fine? To know what happens next, keep watching 'Anupamaa'.