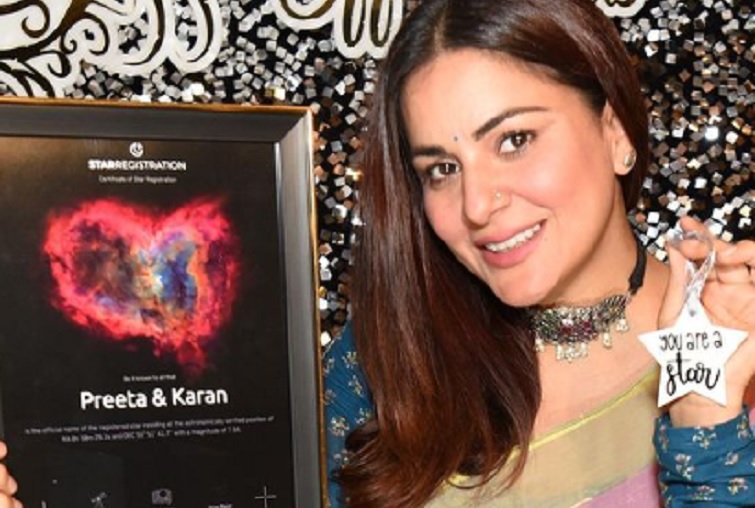 Zee TV Immortalizes Kundali Bhagya's Karan and Preeta with Star Tribute
Zee TV's Kundali Bhagya, renowned for its beloved characters Karan and Preeta, has received a remarkable tribute from the network. In a gesture that demonstrates the immense affection fans hold for these characters, Zee TV has named two stars after them.
The announcement came through Shraddha Arya's Instagram, where she delightedly shared pictures of herself clutching the star certification. In her heartfelt caption, she acknowledged the overwhelming love showered upon the show and its endearing couple. She expressed gratitude to the fans for their unwavering support and Zee TV for immortalizing their on-screen chemistry with this extraordinary honor.
Former lead actor Dheeraj Dhoopar, who portrayed Karan, also joined the celebration. Commenting with the hashtag #Preeranforever and heart emojis, he conveyed his enduring attachment to the characters and the indelible impact they have left on viewers' hearts.
Following Dheeraj's departure, Shakti Arora stepped into the role of Karan, enthralling audiences with his portrayal alongside Shraddha Arya's Preeta. Recently, the show underwent a generation leap, centering its narrative on Karan and Preeta's sons, Rajveer and Shaurya and their love interest, Palki. With Shakti Anand taking over the role of Karan, the show continues to mesmerize fans as it delves into the next captivating chapter.
Kundali Bhagya has undoubtedly struck a chord with its viewers and the dedication shown by Zee TV in naming stars after these cherished characters solidifies their place in the hearts of millions. As the story progresses, fans eagerly anticipate the unfolding drama while cherishing the cherished memories of Karan and Preeta's enduring love story.