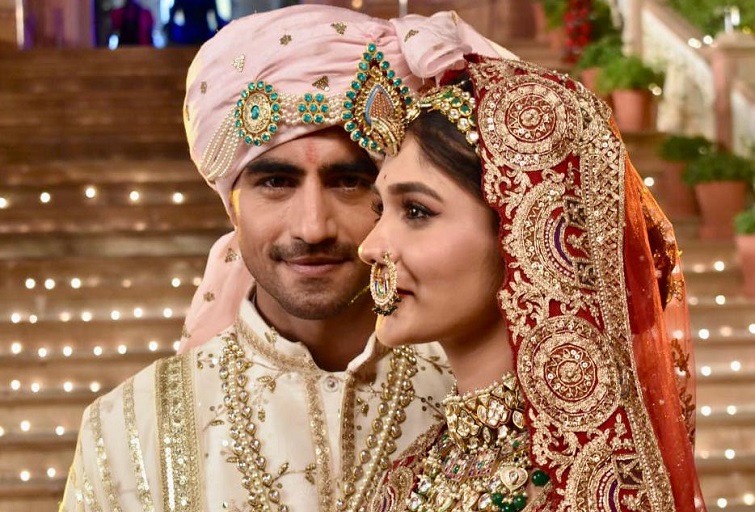 Yeh Rishta Kya Kehlata Hai: Abhimanyu's professional commitment to ruin Akshara's expectations
Now when Akshara (Pranali Rathod) and Abhimanyu (Harshad Chopda) have got married in Yeh Rishta Kya Kehlata Hai, they are all set to embark on a new journey as life partners.
Akshara and Abhimanyu are known for doing things in a different way, so the duo reach their home on a bike post their wedding. Akshara, who is full of excitement and nervous to begin her new journey at the Birla House with Abhimanyu and family, gets a warm welcome by Manjhari (Ami Trivedi) and Neel (Paras Priyadarshan).
Opposite to Akshara's expectations, she would be left alone on the first day of her wedding with Abhimanyu. Abhimanyu will get an emergency call from the hospital to attend to a patient. Akshara will have to spend her first night at the Birla House all alone, waiting for Abhimanyu to arrive. She will be seen talking to Abhimanyu's coat while she waits for him to be back home from the hospital the next day.
On the other hand, Arohi is back at the Birla Hospital and she informs Abhimanyu that it was Harshvardhan who had called her for a case.
How will Akshara and Abhimanyu manage to strike a balance between their personal and professional life? That would be interesting to watch for sure.