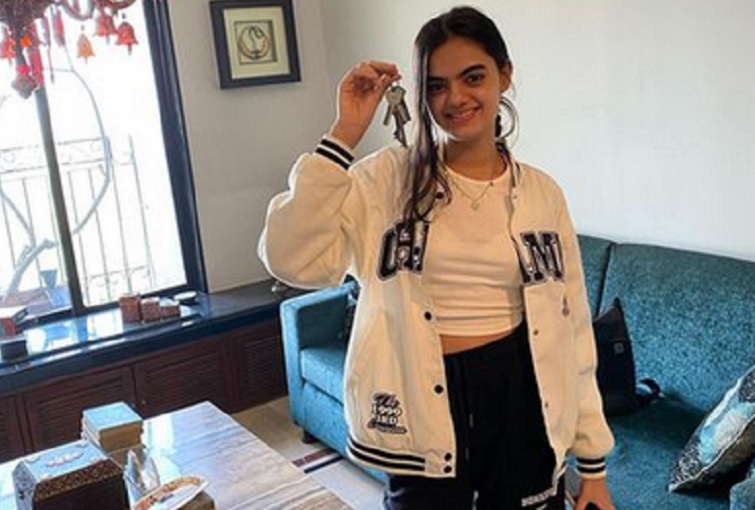 Yeh Hai Mohabbatein fame Ruhaanika Dhawan, who impressed the audience with her cuteness and excellent acting skills in the show at such a young age, has fulfilled one of her big dreams recently.
The young talent took to social media to announce that she has purchased a house on her own. Sharing a few glimpse of her house on social media, Ruhaanika has penned a long note as a caption.
Her caption reads – ' With the blessings of Waheguru ji and my parents sharing my happiness with you all…To new beginnings!! My heart
is full and I'm extremely Grateful
.. I have check marked a very big dream- "Buying a home on my own." This is very huge for me and my folks. I couldn't wait to share this with you all. My parents and I are extremely thank full for all the platforms and opportunities I have gotten which have helped me achieve this dream. Of course,this wouldn't have been possible without the help and guidance of my parents and as I write this I know how blessed I feel to have them. Special mention to my mother who is some magician
she in all ways is Desi mother who saves every penny and doubles it. Only God and she know how she does it!! There's no stopping for me!!
This is just the beginning. I'm already dreaming bigger, I will chase my dreams work even harder. So, if I can do it you too can!! So dream on, follow your dreams and it will definitely come true one day. #newhome #dreamsdocometrue #youtoocandoit
#dreamit #achiveit #babybookaghar #babyrookaghar #homeiswheretheheartis #countingmyblessings


My words cannot describe how thankful I am for all the help and support you all have given me. Thank you to each of you once again for all the love and blessings
'
Congratulatory messages and best wishes for the actress is pouring in from celebrities from the entertainment industry and her fans.
Talking about Ruhaanika's age and career, she is just 15 right now. Ruhaanika made her acting debut with daily soap Mrs. Kaushik Ki Paanch Bahuein and she rose to fame with Yeh Hai Mohabbatein. The young star has already made her way to the big screen.
Here's wishing many congratulations and good luck to Ruhaanika.