Paras Kalnawat, who plays the role of Rajveer in Kundali Bhagya on Zee TV, has recently purchased a BMW Sports Car, which was his late father's dream.
The actor was associated with daily soap Anupamaa back in the year 2021, when he had lost his father. Paras misses his father dearly and he is now on a journey to fulfill the dreams of his father and make him proud.
Buying a BMW was his dream and Paras recently took to Instagram to share a handwritten note of his father where he had listed some of his dreams. Paras' father had written a BMW Car in the list of his dreams, which the actor had just bought. Sharing a picture of his father along with his hand written note, Paras wrote – 'My Dad penned down his dreams on a paper back in 2020. I got to know about it back in 2021 when I lost him. Ticked off one of his dreams! Lot more to achieve.'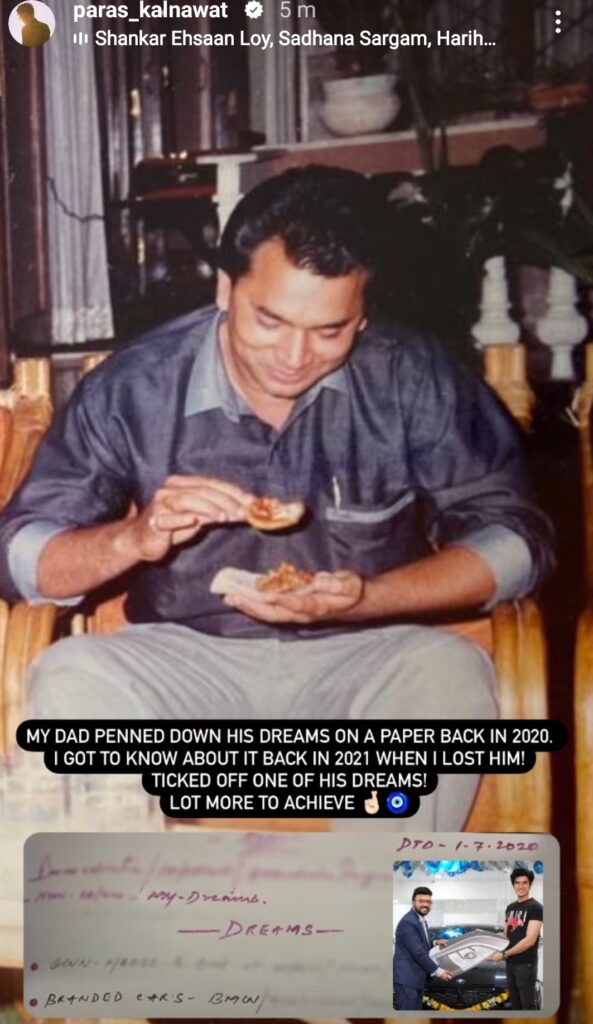 Paras recently had shared a Reel on Instagram in which he had compiled all moments of getting the car from the showroom. He had mentioned about his father's dream in the long caption that he had wrote along with the Reel.
Keep going, Paras!