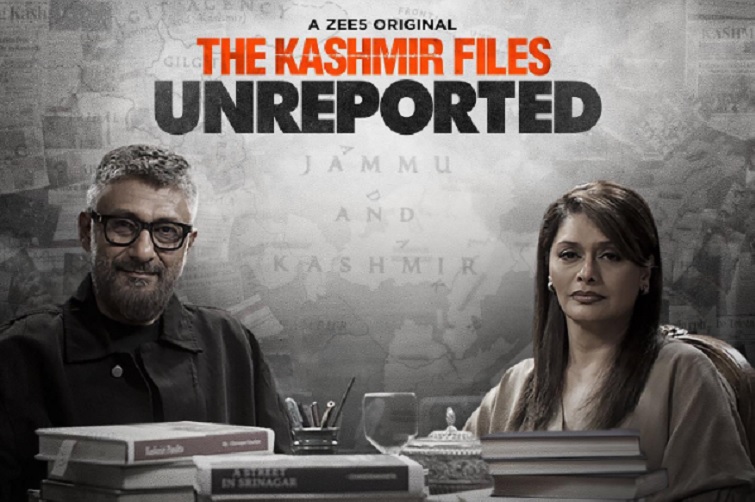 Vivek Ranjan Agnihotri Announces Release Date for 'The Kashmir Files Unreported'
Renowned filmmaker Vivek Ranjan Agnihotri has unveiled the much-awaited release date for his upcoming series, 'The Kashmir Files Unreported.'
Following the massive success of his last film, 'The Kashmir Files,' which shed light on the tragic genocide of Kashmiri Hindus in 1990, Agnihotri's latest project aims to provide a platform for the victims themselves to share their harrowing stories from that dark chapter in history.
Set to start streaming on ZEE5 from 11th August onwards, 'The Kashmir Files Unreported' is expected to offer an intimate and deeply emotional portrayal of the untold suffering endured by Kashmiri Hindus during the genocide. The previous film, featuring Anupam Kher, Mithun Chakraborty, Pallavi Joshi and other talented actors in key roles, not only shattered box office records but also evoked an emotional response from audiences, with victims expressing gratitude for bringing their suppressed truths to light.
However, it should be noted that the film also faced its fair share of controversies, with certain groups and prominent figures labelling it as propaganda. Nevertheless, Agnihotri's commitment to uncovering hidden truths continues as he simultaneously works on his upcoming film, 'The Vaccine War.'
As the release date approaches, expectations with 'The Kashmir Files Unreported' continues to grow, that this powerful series will further deepen public understanding and empathy for the victims of the Kashmiri Hindu genocide.