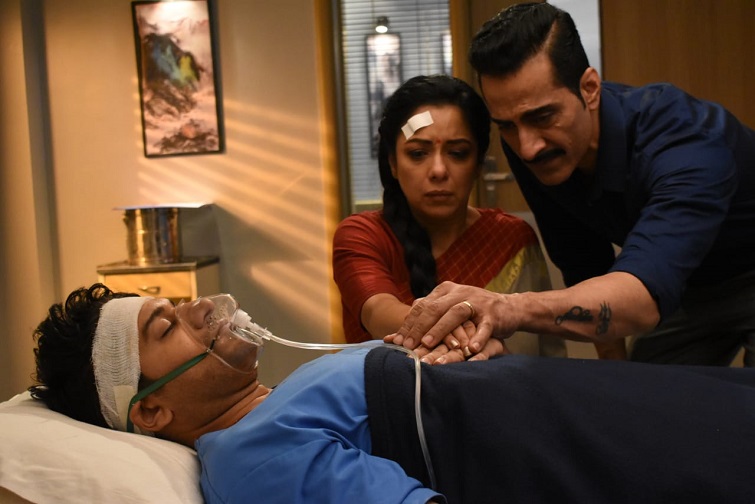 Vanraj sets Anupamaa free in Star Plus' daily soap Anupamaa
Rajan and Deepa Shahi's 'Anupamaa' has had very high points since it went on air in July 2020.
Be it Anupamaa (Rupali Ganguly) getting to know about Vanraj (Sudhanshu Pandey) and Kavya's (Madalsa Sharma) affair to Vanraj giving divorce papers to Kavya, the show has kept the audience glued to their TV screens.
The forthcoming episodes are going to take the viewers on a different high, emotionally and mentally.
We have recently seen that Anuj (Gaurav Khanna) and Anupamaa were robbed while on their way to visit a site. The goons attacked Anuj and hit him on the back of his head. Anupamaa somehow managed to take him to a hospital but the fear of losing Anuj has left her scared and worried. She calls up Vanraj and explains the whole incident to him. 
Anupamaa is in an uncontrollable state when Vanraj reaches. She tells him all about Anuj and how he never stopped loving her in these 26 years. She also tells him that he knew that she might never love him back but still had no expectations or demands. Seeing Anupamaa like that, Vanraj realizes that what she calls care is actually love that she has for Anuj.
So far we have seen that though Vanraj and Anupamaa always had their differences, Vanraj couldn't do without her. Even when they parted ways, Vanraj always had an authority over Anupamaa and he always made her answerable to him. Remember how he told Kavya that he and Anupamaa have a connection which he cannot let go of? Now, the upcoming episodes will see this change.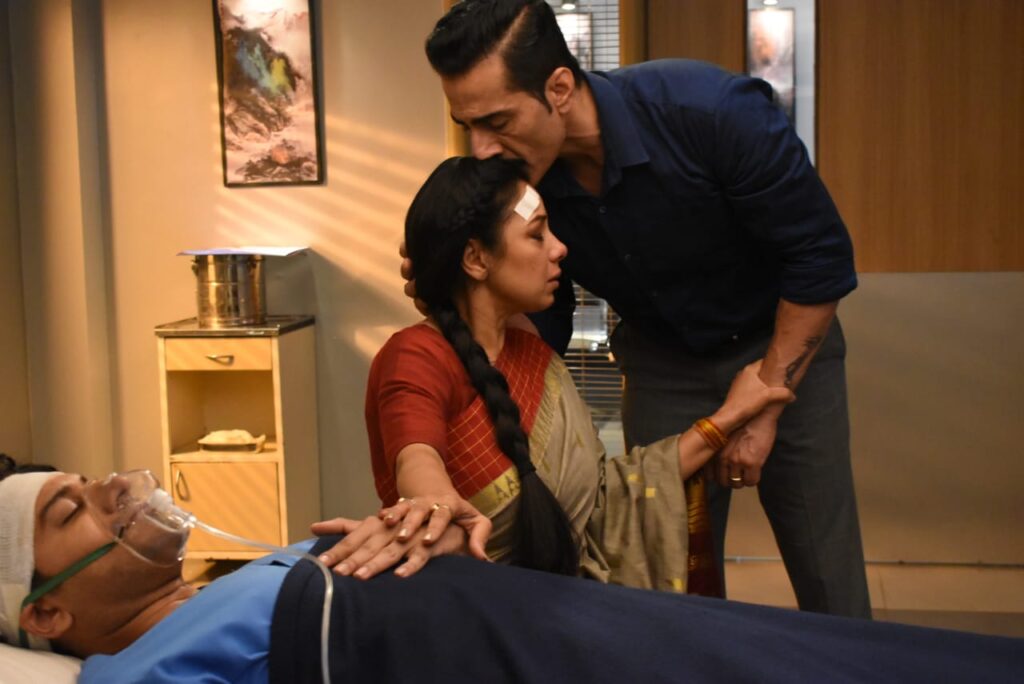 In what can be called as the most emotional sequence between Anupamaa and Vanraj, Vanraj will finally set Anupamaa free. He tells Anupamaa that even a mother has the right to fall in love and will make Anupamaa realize that she is indeed in love with Anuj and she should just accept it.
So be prepared to go on this emotional roller coaster ride where you will see Vanraj expressing some never-seen-before emotions. The question is will Anupamaa confess that she loves Anuj? To know what happens next, keep watching 'Anupamaa'.