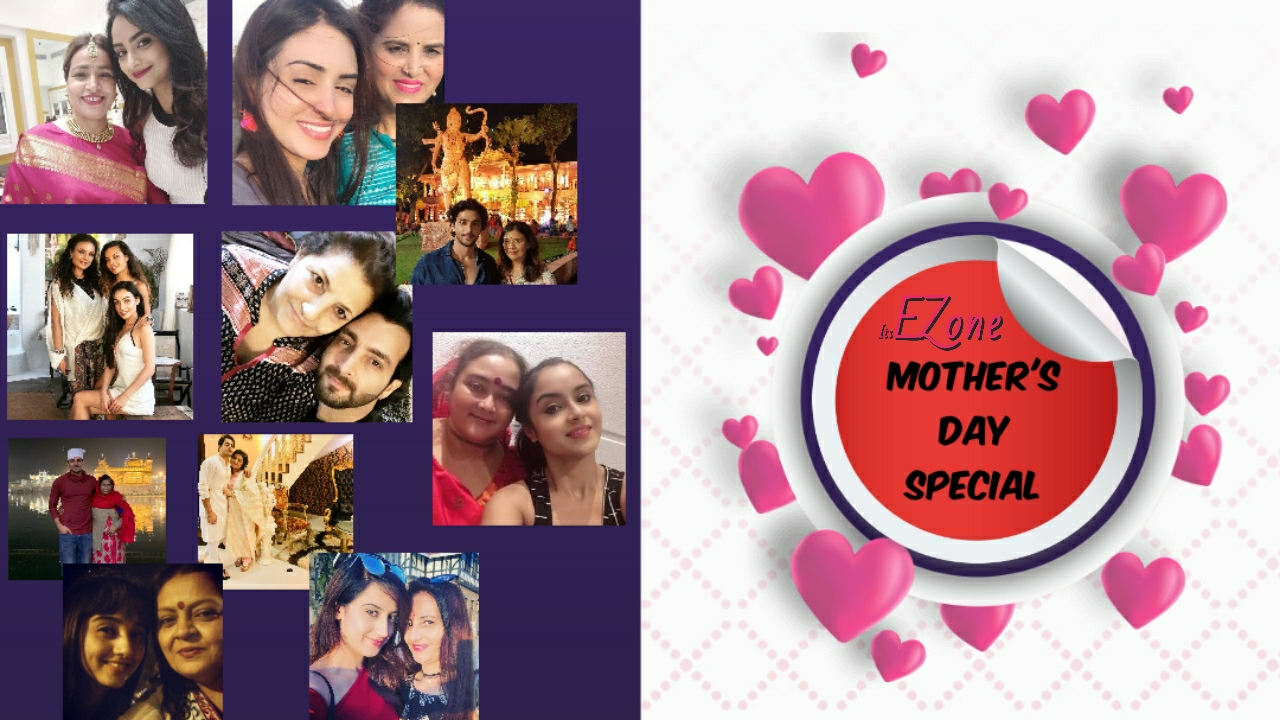 TV actors share the plans to make their Moms feel special on Mother's Day
'Thank you' is a very small word when it comes to the love and support that our Moms shower on us. This Mother's Day, TV actors take time to go down the memory lane and recall all the sacrifices their Moms have made to raise them as a wonderful human being.

They are also sharing their plans to make their Moms feel special today amid lockdown.
Kinshuk Vaidya – RadhaKrishn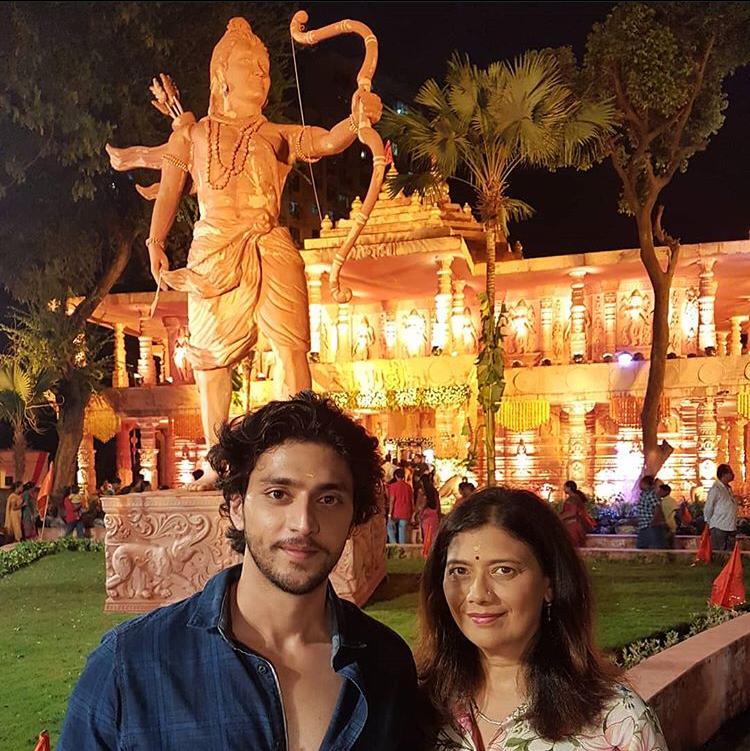 "This Mothers' day I would like to thank my mother for all the efforts and sacrifices that she has taken to support my career choice and my dreams. From accompanying me on shoots to helping me cope with studies, she has been my strongest support and biggest critic. I consider her as my lucky charm and owe all that I have become today to her sleepless nights and endless patience towards me. As a kid, I used to make special handmade cards for my mother and present it to her on Mother's Day. That became a tradition and even today, I'll make sure to take out time to do this, to make her day a little extra special for her despite the lockdown. We will relive our fond memories together. It's always a delight to see an outpour of emotion on her face when she reads the loving message on my card and I wish every Mother a very Happy Mother's Day."
Zalak Desai – RadhaKrishn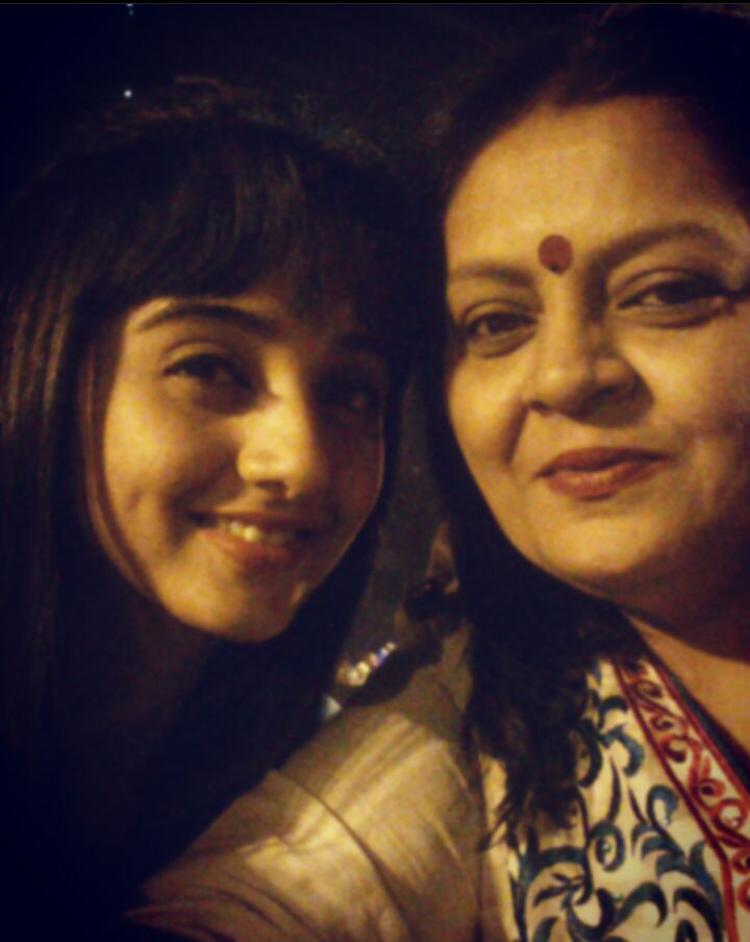 "I am what I am today because of my mother, the recognition that I have got is because of her guidance and faith towards my passion for acting. People have Godfathers to guide them in life but I have a Godmother. I remember the time when as a kid I used to love making cards and crafty items for my mother in order to thank her and celebrate the occasion. The best gift that I can give my mother this year is to learn how to cook authentic Gujarati food. This lockdown has given me a chance to prepare and treat her a wholesome meal at home. Learning how to cook has allowed me to enjoy this skill as well and I plan to celebrate this day with her by cooking a delicious meal for her."
Harsh Nagar – Kartik Purnima
"I am an individual who likes to gift my loved ones and this quality of mine developed when I was young as I used to spend time shooting in Mumbai while my parents lived in Delhi. Knowing during this lockdown delivery of cake and flowers are not completely safe, this time I asked my father to help me make Mother's Day special for my mom by baking a banana cake. I have been sending him videos of how to make the cake and asked him to bake it in the morning before she wakes up so it stays a surprise and I will make sure I will be present on video call to surprise her. I planned on gifting her a new phone but due to the lockdown it is not possible and since I have time in my hands, the least I could do is make a video collage with a Mother's Day message for her, reliving old, special memories."
Kavita Ghai – Kartik Purnima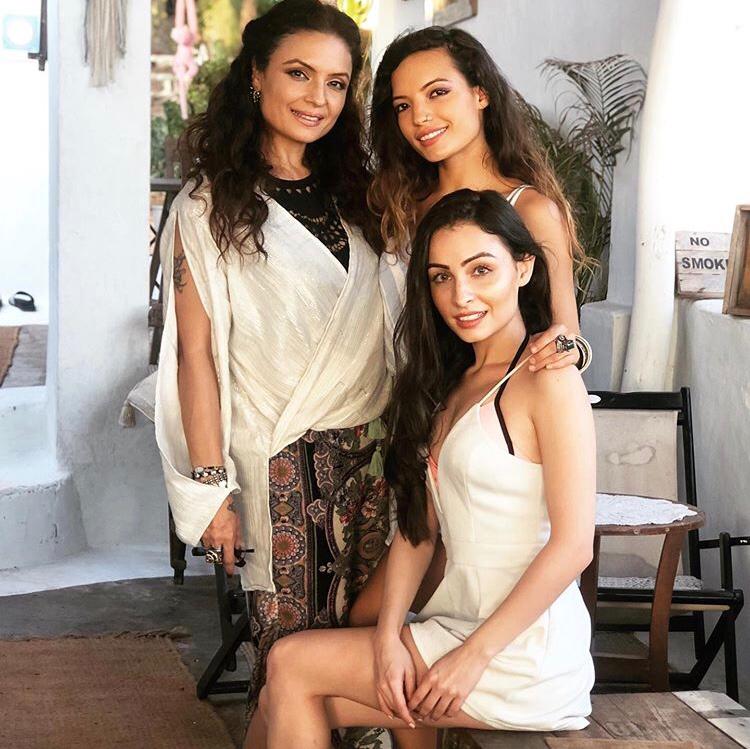 "Becoming a mother is one of the most beautiful gifts I have received and I attribute all the confidence and excitement to become one, to my mother. The kind of human and the mother I have become to my children is duly because of the way she raised me. All these years since despite being busy shooting in Mumbai, my kids have never failed to surprise me on Mother's Day. They used to make sure the gifts get delivered and we used to catch up on video calls. This year it's different, I'm blessed to be home and spend time with my family amidst the lockdown. Can't wait to see what my kids have planned in store for me this year."
Madirakshi Mundle – Jag Jaanani Maa Vaishno Devi – Kahani Mata Rani Ki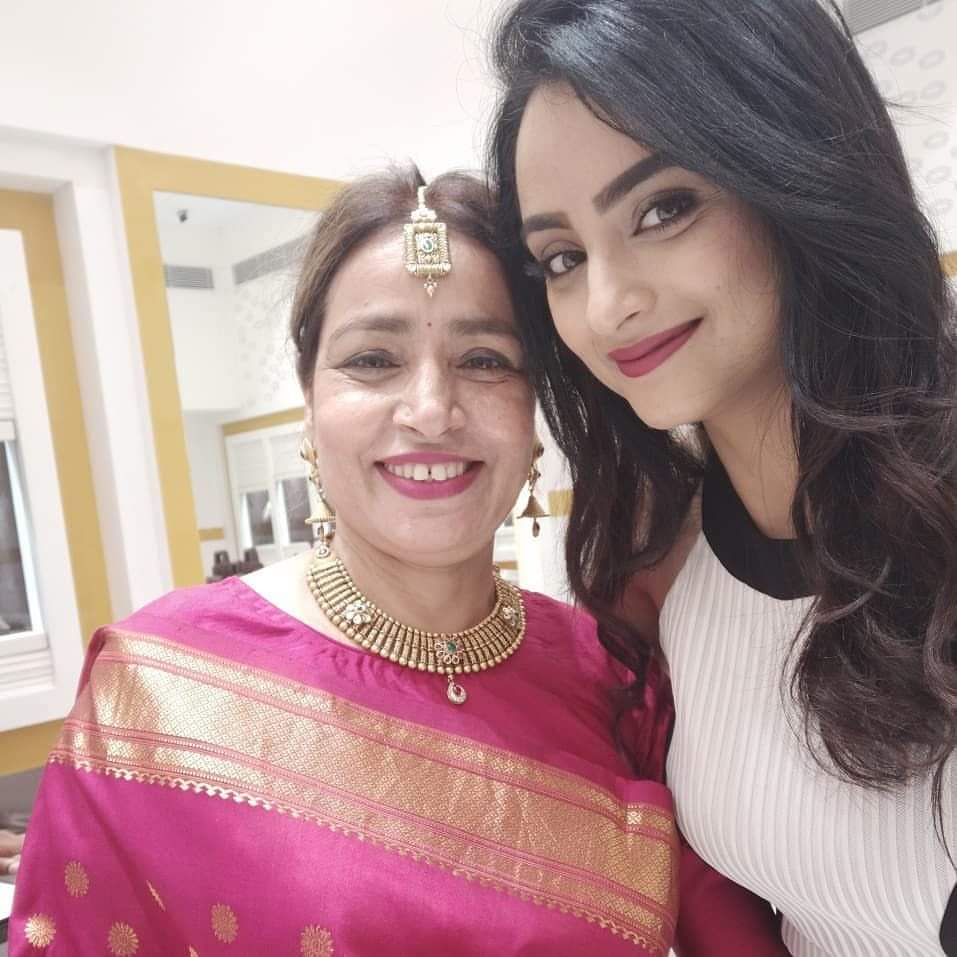 "My mother is not just my mother, she is more than that, I can tell that she is my best friend because we share everything with each other.  This lockdown period has really made our bond stronger. We are spending more time with each and our talks are endless. It's a beautiful feeling to be with her. My mother is everything to me. She is my lifeline. Her presence is everything that I always want. This Mother's Day I have few things lined up. I plan to cook her favorite meal and even bake a cake for her. Not only that I am planning to gift her a homemade suit with the Saree that I had gifted her when I got my first salary. The suit will have a beautiful embroidery designed as 'Mother and Daughter'. I just want to make this day special. I wish everyone a 'Happy Mother's Day."
Ishita Ganguly – Jag Jaanani Maa Vaishno Devi – Kahani Mata Rani Ki
"My Mom still loves the first gift that I gave her. It was a painting wishing her Happy Mother's Day when I was 5 years old. My Mom is the reason why I am in Mumbai. She has always motivated and helped me to be what I am today. This year I am planning to cook her favorite Palak Paneer and Halwa. Not only that my mom loves wearing nose ring so I will be gifting her the one that I had bought long back. I wish all the mothers, 'A Happy Mother's Day." 
Manisha Rawat – Jag Jaanani MaaVaishno Devi – Kahani Mata Rani Ki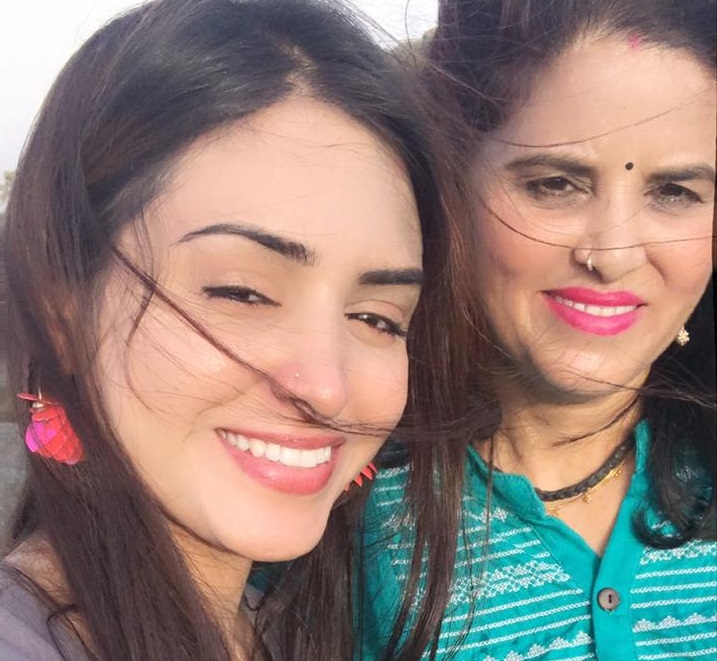 "Every Mother's Day I make sure to make my Mom feel special. Not only that I make my grandmother and my Mom's sister (Maasi) feel special too. They are the three Devi's of my life. This Mother's Day like every year I'll gift some creative handmade art as a gift to all of them. My Mother loves to dress up in Garhwali attire and dance on the songs. I'll make videos with the attire which she will be wearing and edit the same and share it with her as a gift."
Aalisha Panwar – Meri Gudiya
"Mothers' Day is an auspicious and important day in everyone's' life, be it a grown-up or a child. This day is not just about wishing our Moms a Happy Mother's Day but dedicating an entire day to them. I am too attached to my Mother, ever since our childhood me and my younger sister Arohi would celebrate Mothers' Day.  We used to make handmade greeting cards and Arohi would morally support me to do so.  We would use our piggy bank money to buy a cake and something for Mumma. Our mom used to act very surprised by our gesture, now that I have essayed the role of a mother in Meri Gudiya, I know how kids surprise their moms with such cute and kind gestures. We used to help Mumma in the kitchen and little household work that day. This year on Mothers' day, I am away from my Mum and I'll miss her more this time but we have already started to plan for the day and my sister is going to bake a cake for Mum on my behalf as I will help her bake the cake virtually."
Vineet Raina – Meri Gudiya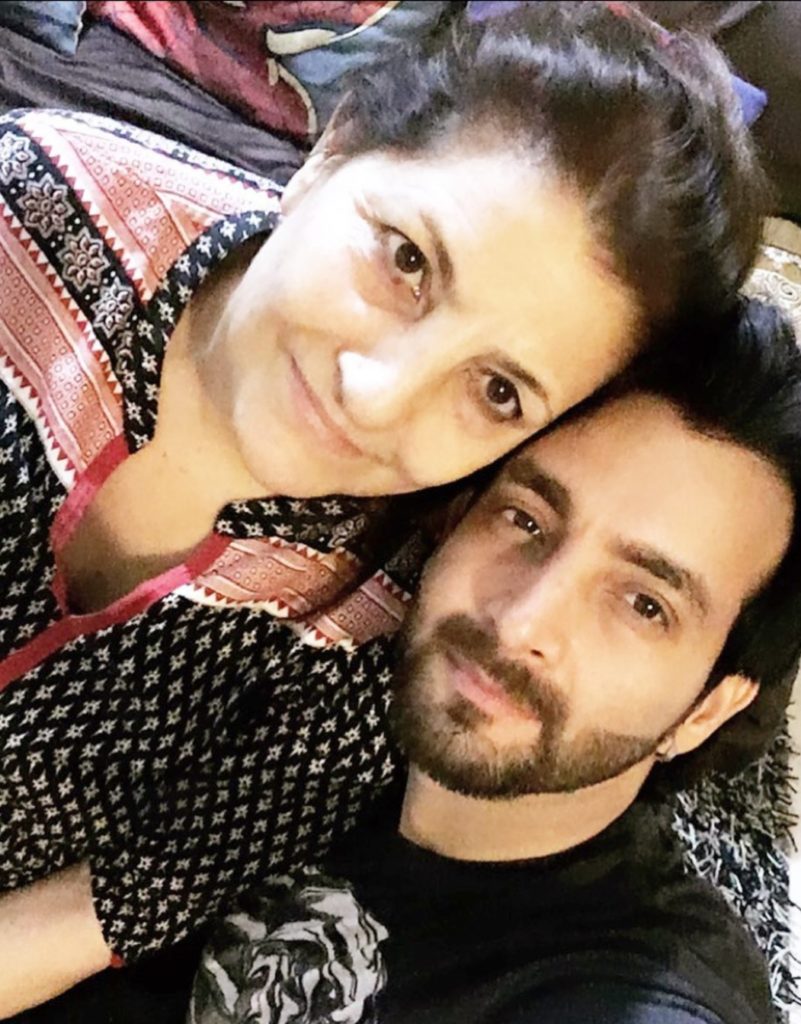 "Every year I would travel to my hometown, Jammu to greet my mom and surprise her for Mother's Day but this year due to the on-going pandemic I wouldn't be able to. I would like to take this opportunity to thank my mom for all the sacrifices she has made to make me a better man. I have learnt a great deal of cooking authentic Kashmiri dishes from her. This year I will video call her and thank her for all that she has done for us. Growing up she has been an inspiration for me as she taught me to be independent. Happy Mother's Day to every Mom!"
Gaurav Bajaj – Meri Gudiya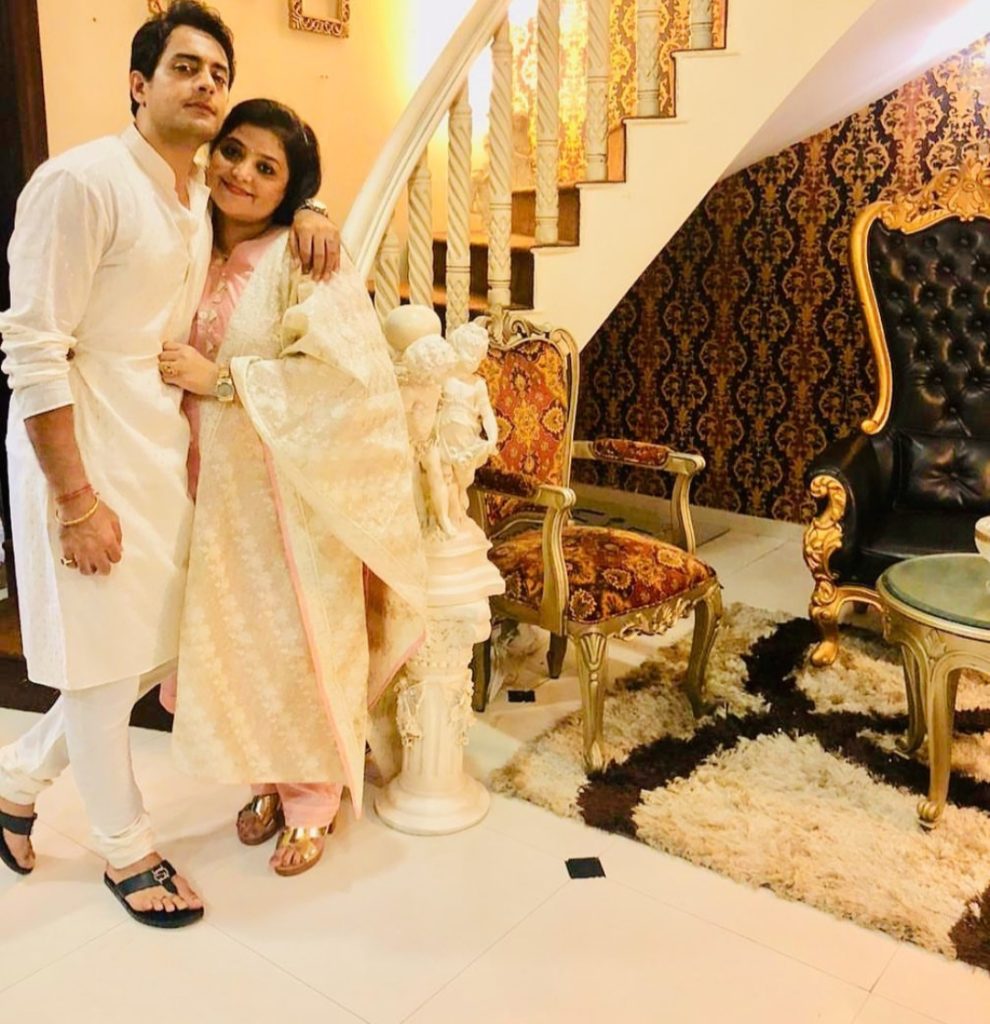 "Sakshi, my younger brother Bharat and I have planned a surprise for my Mother. We are going to surprise her the night before with a special dessert. On Mother's Day, we are going to play a prank with my Mother in which we will demand her to cook our favorite food so that she feels that we do not remember Mother's Day. Meanwhile, we have planned a special lunch and dinner at home for her in the garden area where there will be slow music and some decoration. We are going to give her a complete day off so that she can feel special on this day. She is always there for us from morning till evening. So, I congratulate all the Mothers including my Mother on Mother's Day."
ItsEZone wishes a very Happy Mother's Day to all the wonderful Moms!