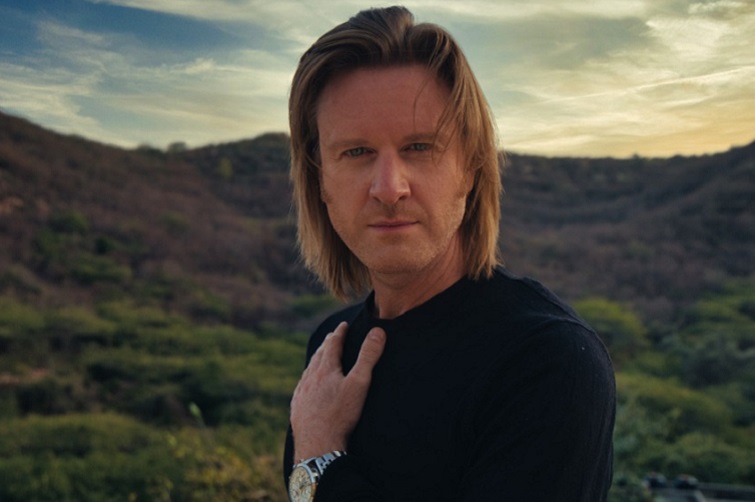 Actor and Musician Alexx O'Nell, who was recently seen in Sushmita Sen starrer 'Aarya' on Disney+Hotstar, is overjoyed to be a part of the film 'Roohi' which is released today in theatres.
Alexx plays the role of Tim in the movie, who is a documentary film maker. Tim visits Bhaura (Rajkumar Rao) and Kattani (Varun Sharma) to shoot an ancient ritual unique to the local culture – but his story turns from bizarre to terrifying when Roohi and Afzana (Janhvi Kapoor) introduce the three unlikely friends to the realm of the supernatural!
Elaborating on his role in the film, Alexx says, "I play the role of a documentary filmmaker named Tim and Raj and Varun's characters are essentially his subjects / friends / guides in this part-hilarious and part-terrifying story. I worked in journalism in the past, so I had a good understanding of how Tim would have arrived on the scene, what he would be looking to accomplish, how he would conduct himself, etc. but I also track down a number of films and series in which documentary filming forms part of the story, especially in the comedic genre where they're generally called "mockumentaries". There are essentially two types, one where the journalist is seen on screen, like in 'This is Spinal Tap', and one where they're not, like in 'Modern Family', 'The Office', 'Parks And Recreation', etc.. 'Roohi' incorporates elements of the former."
"Not only is this my first horror comedy, but it's also the first project in which I've been involved that employs this narrative technique- using the perspective of an observer / interviewer. We have all be trained by documentaries and news programs to accept the credibility of shaky & somewhat out of focus footage, so I think its a wonderful way of making the audience more readily buy in to the idea that the events that are unfolding are real," he adds.
Drawing a contrast to his series like 'Aarya', 'Bose', and 'Inside Edge', he says "While I love working in OTT, nothing quite compares to seeing a story play out on the big screen, and I feel incredibly fortunate that 'Roohi' will be the film to welcome audiences back to theatres."
After films like 'Main Aur Charles', 'Urumi, 'Madrasapattinam', and even his upcoming 'Golondaaj' and 'The Battle of Bhima Koregaon' (with Arjun Rampal), it's not been since 'Joker' with Akshay Kumar that Alexx has worked on a comedy. He says, "There is a completely different energy on a comedy set – you can joke and laugh and be silly without needing to re-tune your energy to the seriousness of the moment. So while the characters don't know they're in a comedy and everything is serious to them, there's an inherent brightness to the execution of a comedy like Roohi that's different from most of the projects I've worked on."
'Roohi', Alexx's first release of 2021, follows the launch his music career with his original English single 'Still On My Mind' (video featuring ex-flame Shama Sikander) and the Sanskrit language 'A Bhagvad Gita Song', inspired by his work in 'Aarya'.
"I took some time to find the right distributor for my music, but my next English single and video is almost completed, and I'm excited to share it with the world soon."
In the meantime, Alexx's first two singles and their music videos are streaming on all major platforms worldwide.
Here's wishing Alexx all the very best.