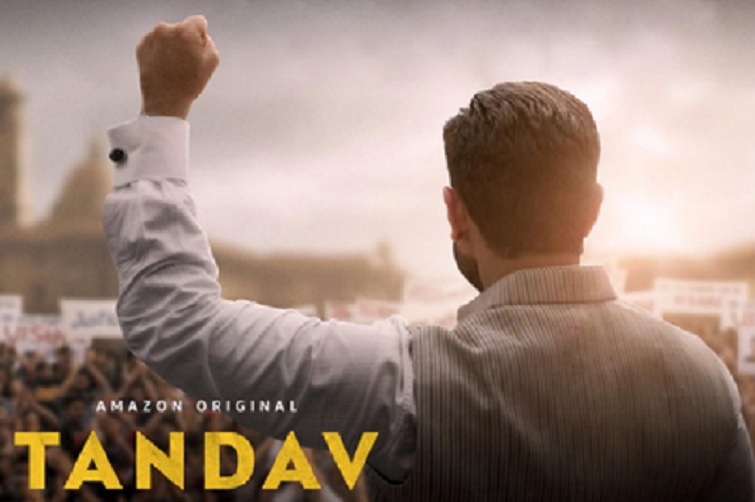 An official statement from the cast and crew of Amazon Prime's 'Tandav' has been released amid the ongoing controversy of the web series.
The series has been receiving a lot of flak from the audience since its launch. Netizens are demanding a complete ban on the series because of a scene which is disrespectful towards Hindu religion. People have been tweeting and sending mails to I&B Minister Mr. Prakash Javdekar seeking a strict action on the series.
An FIR has been registered against the series in Lucknow and as per the reports, the central has asked Amazon Prime to reply on the same.
Amid the nationwide demand of an Apology and removal of such scenes from the series, the team associated with 'Tandav' has come up with an official statement.
The cast and crew of the series are sharing the statement on their respective social media platforms that reads –
We have been closely monitoring viewer reactions to the web series 'Tandav' and today during a discussion, the Ministry of Information and Broadcasting have informed us regarding a large number of grievances and petitions received on various facets of the web series with serious concerns and apprehensions regarding its content hurting the sentiments of the people.
The web series 'Tandav' is a work of fiction and any resemblance to acts and persons and events is purely coincidental. The cast and crew did not have any intention to offend the sentiments of any individual, caste, community, race, religion or religious beliefs or insult or outrage any institution, political party or person, living or dead. The cast and crew of 'Tandav' take cognizance of the concerns expressed by the people and unconditionally apologize if it has unintentionally hurt anybody's sentiments.
What are your thoughts on the same? Let us know in the comment section below.
Keep reading ItsEZone.com for more updates.