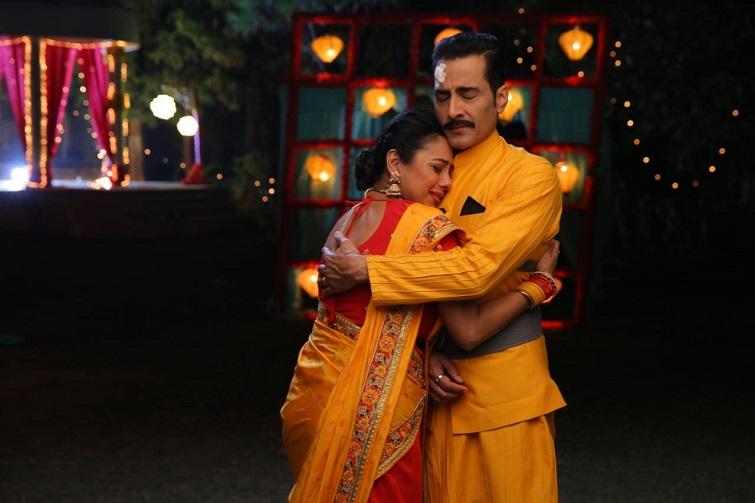 Spoiler Alert (Anupamaa) : Vanraj takes a stand for Anupamaa
After some happy moments spent together during the festival of Makar Sankranti, the Shah family in Star Plus' Anupamaa will get to face Rakhi's (Tassnim Sheikh) drama yet again.
Rakhi, who never leaves a chance to humiliate the Shah family will get another chance to humiliate them. Read on to know what and how things will happen further on the show –

Day after Makar Sankranti, when Anupamaa (Rupali Ganguly) is leaving for school, Baa (Alpana Buch) stops her to tell that their washing machine has stopped working. After a little argument, she finally manages to convince Baa that she will get it fixed and leaves for school.
Further, Anupamaa gets shocked to see Rakhi at the main gate of her house when she returns from school. Rakhi gets a new washing machine for the Shah family. While Kinjal (Nidhi Shah) supports her Mom this time, on the other hand, Vanraj refuses to accept the washing machine from Rakhi. Vanraj takes a stand for Anupamaa and tells Rakhi that he won't tolerate a word of insult for his wife. He went on to tell Rakhi that he can buy a washing machine for his wife on his own.
Meanwhile, Kavya (Madalsa Sharma) witnesses everything from outside and is shocked to see Vanraj taking a stand for Anupamaa.
After Rakhi, will Vanraj and family get to face Kavya's drama? What do you think?
Stay tuned to ItsEZone.com.