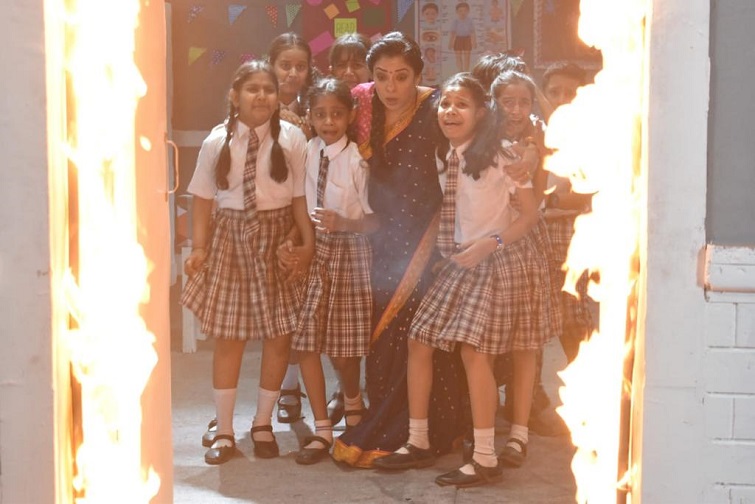 Anupamaa (Rupali Ganguly) of Rajan Shahi's show of the same name is going through a lot in her personal life but she is doing pretty good on the professional front.
Life keeps throwing random challenges at her, and she will soon face a big one.
Anupamaa was hired as a SUPW teacher in Pakhi's (Muskan Bamne) school, and her class will catch fire in an upcoming episode. Though she is shocked to see the fire break but she maintains her calm because there were kids stuck with her as well. She will be seen comforting the kids and will also find a way to get them out.
Recently, she was accused of being mentally unstable by Vanraj (Sudhanshu Pandey) and also that she gets panic attacks but looks like this incident will be a proof that Anupamaa is perfectly fine and she also knows how to control her emotions and comfort others even in the most disastrous situations.
Will this be like another slap to Vanraj's ego? Will he realize that his cheap tricks won't work with her? How long will this Anupamaa vs Vanraj fight go?

Produced by Rajan Shahi and his Mother Deepa Shahi under their banner Shahi Productions Pvt Ltd, the show airs on Star Plus.