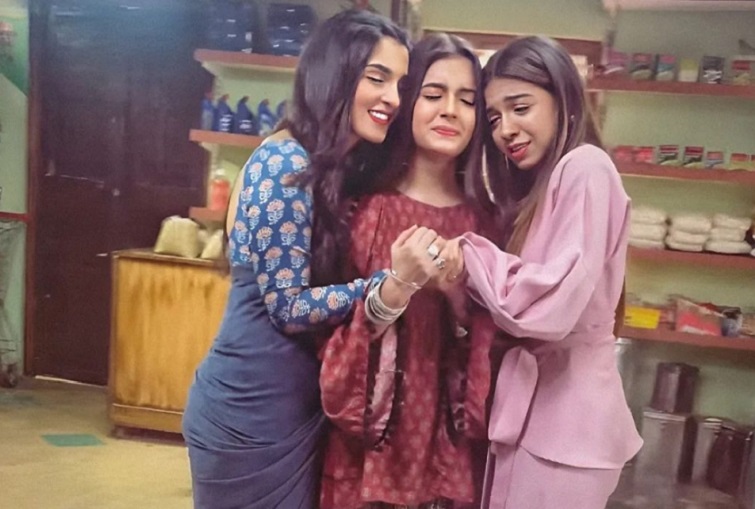 Shiny Doshi and Simran Budharup return to Pandya Store
The popular TV show 'Pandya Store' has taken a generation leap following the tragic demise of the Pandya brothers and their spouses.
Though the story has moved on with new characters and new actors joining the show, fans can't stop missing the previous characters and the actors who played the roles. They have been sharing and cherishing old episodes of the show on social media.
Now fans of Dhara and Rishita are in for a treat as Shiny Doshi and Simran Budharup, who portrayed the beloved characters respectively, are set to make a brief comeback to the show.
In an upcoming dream sequence, Natasha will be guided by Dhara and Rishita for taking an important decision on their ancestral establishment, Pandya Store.
Behind-the-scenes photos of their shoot have already taken social media by storm, sparking excitement among fans who eagerly await the reunion, even if it's just for a single episode.
With this sequence in store, fans are hopeful for a potential reunion of all the previous key cast of the show for any such sequences.