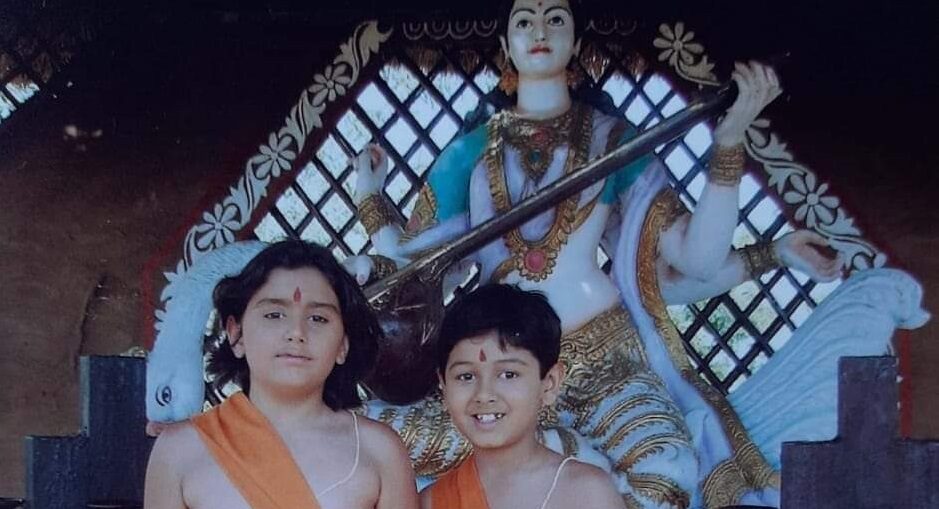 Anand Sagar's Ramayan is currently enjoying a re-run on Dangal channel. Soon the serial will witness the entry of Luv Kush. The roles of Luv and Kush were essayed by Perin Malde and Rishab Sharma who were 9 and 11 years old, respectively.
Anand Sagar's Ramayan showcased an episode where Lord Hanuman trains Luv Kush for enhancing their skills. These training shoots usually happened outdoors which made Luv Kush the happiest.
Talking about how difficult it was to shoot with kids, Vikram Mastal, who played Hanuman, shared, "It is not a child's play for kids to act in a mythological show like Ramayan. For the training sequence, we had to shoot in a jungle which was nearly two hours away from the main city of Baroda. While the shoot was on, Luv Kush suddenly demanded for chips and guava juice in between the shoot. They stalled the entire shoot for two hours in order to get their demands fulfilled. The crew members had to go all the way back in the city to fulfil their demands. All said and done, the kids did amazingly well and it feels great to recollect those memories."
Sharing memories of outdoor shootings, Perin Malde who played Luv, said, "While shooting at the studio in Baroda, we would often have to eat simple food like Khichdi since nothing was available around the sets. However, during outdoor shoots, we knew we would get to eat delicious food and therefore we would demand for pizzas and chips. Now, that I look back, I realise, as kids we did trouble the crew, but it was all done out of sheer innocence. It feels great to be recollecting those memories after so many years."
Anand Sagar's Ramayan is entertaining million viewers once again.
Ramayan, the epic tale of promises and ideologies is aired every evening at 7.30 PM and repeat telecast at 9.30 AM the following day only on Dangal channel.