Popular actor Karan Wahi is all set to entertain his audience once again with his upcoming show Channa Mereya alongside Niyati Fatnani on Star Bharat.
Karan had not been shooting for the episodes for the last few days as he wasn't keeping well. The actor took to Instagram to share an update about his ill-health with his fans and followers.
He wrote – 'Hey everyone, the last five days have been Brutal if I can use that word. Have never experienced such high fever, bone crushing bodyache and headaches which I can't describe. Though all my tests came negative, I didn't have the power to get out of bed. Thankfully, like always I'll come back stronger, fitter, better. Thank you for all the messages you guys sent to check on me. Really grateful for all the concern you show.'
He further wrote – 'Also please keep your surroundings clean. Dengue and Malaria are on the rise because of the monsoons. Make sure there is no stagnant water anywhere around you. I am perfectly fine now. Eating well, taking my Vitamins and resting as much as I can. Thank you once again.'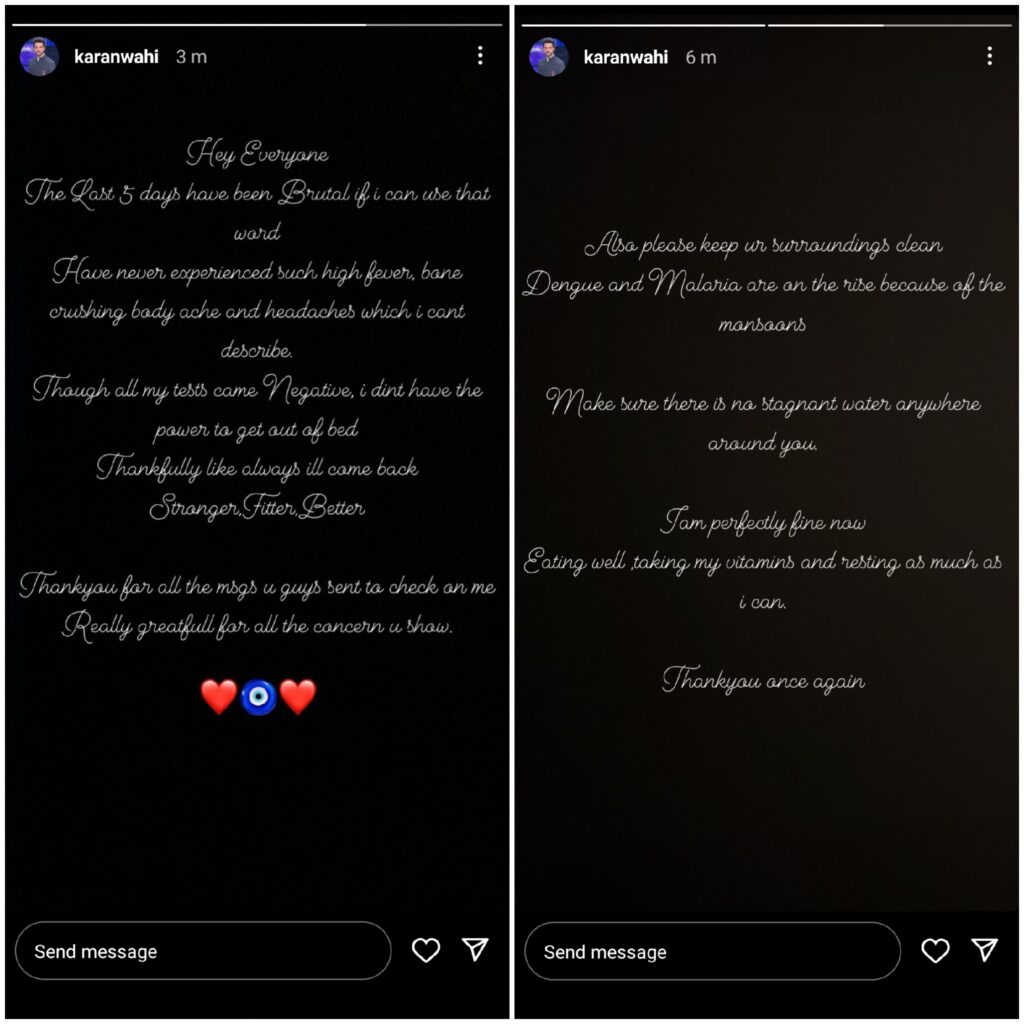 Now the good news is that Karan has resumed shooting for his TV show. He has posted a picture of himself from the sets of Channa Mereya and wrote – 'Back to where I belong.'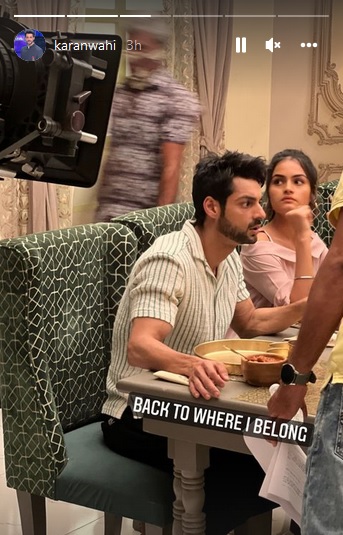 Keep reading ItsEZone.com for more updates.