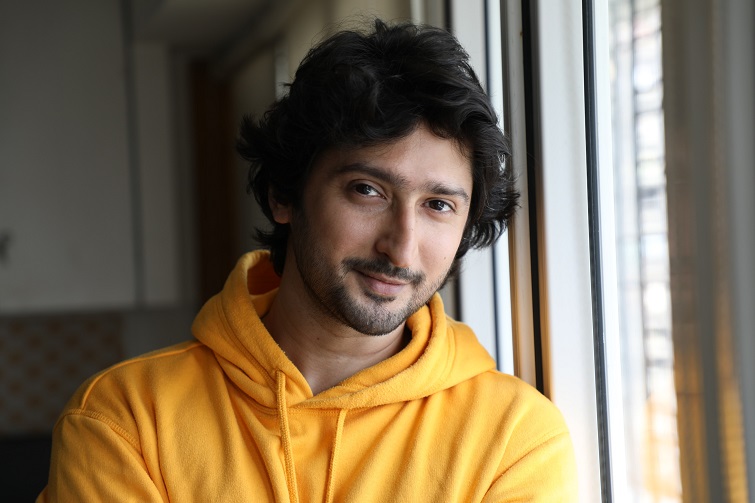 Kunal Karan Kapoor, best known for his TV show 'Na Bole Tum Na Maine Kuch Kaha', has dabbled into TV and OTT platform. He says that at this stage of his career, he is keen to explore various mediums.
The actor had started off his acting career as a child artist with the popular TV show 'Rajani', aired on Doordarshan. The Basu Chatterjee-directed show, had Priya Tendulkar in lead role. It also had Shah Rukh Khan and Subhash Ghai in cameo appearances.
Kunal later went on act in 'Remix', 'Left Right Left', 'Maayka', 'Mann Ki Awaaz Pratigya', 'Doli Armaano Ki' and web-show 'The Raikar Case'. He says, he had his share of ups and downs but doesn't believe in harping over it.
Talking about the initial days of his acting career, Kunal says, "As a child, I would stand outside RK Studios and hope to get an acting opportunity someday. One day I ended up as a child artist in the TV show 'Rajani'."
"My career took off then and I've reached a stage today when I want to explore all mediums. I have gone through my share of struggles, but I don't believe in sharing them," he adds.
Over the years, Kunal may have acted in several shows. However there has been a notion about him being selective about his acting projects. Dismissing such belief, the actor says he patiently waits for the right offer. "I wouldn't say that I am choosy about my projects. Yes, I have always been auditioning for roles in different mediums for many years now. I am happy when things work out in my favor," he says.
Kunal is thrilled about his new show – Seema and Sudhir Sharma's Sunshine Production backed show 'Ziddi Dil Maane Na'. The actor will be seen playing the role of a cadet in the Sony SAB's show. He says, he was initially worried and a bit skeptical about stepping out to work.
"All of us have to follow safety protocols. More than us getting infected by the virus, we should be worried about passing it on to the elders in the family," says Kunal, who lives with his father in Mumbai.
"I am looking forward to this new role. Just the thought of going to the set of Sudhir and Seema Sharma produced show and watching people work is a great motivator," he adds.
'Ziddi Dil Maane Na' is set to go on air soon.