I had an option of wearing an artificial mustache but I opted for a real one for my role: Zaan Khan
Television actor Zaan Khan, who was last seen in the show 'Hamari Bahu Silk', will now play the lead in 'Kyun Utthe Dil Chhod Aaye' along with actors Gracy Goswami and Shagun Pandey.
It is a period drama set in the 1940s which focuses on a love story during the partition. The actors have been shooting for it in Amristar and Mumbai.
Speaking about his role Zaan says, "Randheer Rai has returned from London and belongs to a rich family but he wants simplicity in life and has a modern approach. He wants to see India as a free country and feels women should get the freedom to choose what they want to pursue in life. Randheer is someone who can see through people during their conversation and portray things in poetry. He is energetic and outspoken. It's a beautiful character to play. Audience will be in love with Randheer's role."
Talking about the prep work for the role, Zaan adds, "I realized that this character is beautifully written, when I got the script for the first time in my hand. The requirements of the character was first loosing and then gaining weight again and that too in a very short time. So it was a difficult task. I also watched a lot of old Hindi films of actors like Dev Anand, Raj Kapoor, Dilip Kumar to understand and study the body language of that time. I noticed that the body language was restricted back then and now if you talk about Zaan, he is open and free."
"The work for the character is still going on. I was in Amritsar for the shoot. I met the local people there and got to know many aspects of the old India. I am maintaining a small notebook in which I have written all the pointers of Randheer," he continued.
Zaan was sporting a real mustache for Randheer's character. He adds, "I had an option of wearing an artificial mustache but I opted for a real one. This role needed a method acting technique which I am fond of. I personally created an aura of Randheer. I am using an Itar which signifies that I am playing the role of Randheer in the show."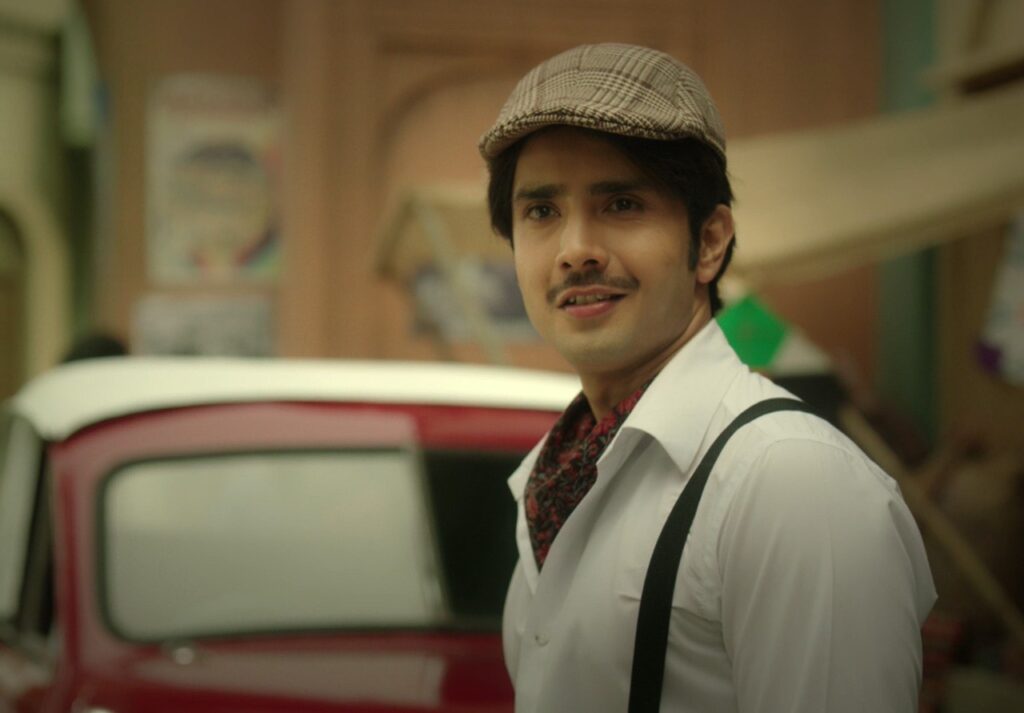 Speaking about the warm feedback of the promo of his show Zaan says, "I have been getting a lot of positive messages saying that they are waiting for the show. I am very grateful for all the love and support."
Incidentally, the show is coming up during Republic Day. Zaan says, "I was in Amritsar for the shooting. I have been to Jaliyanwala Bagh, Atari border and I got goosebumps. We are grateful to all the people who have sacrificed their lives. My own Nanaji was a freedom fighter and he used to tell me all the stories. Even this time, when I was speaking to the old people in Amritsar I got to know so many stories. The feeling is surreal. I cannot describe in words."
Good luck for your new journey, Zaan.