Imagine you are the only girl in a house full of seven and a half men where everyone is an extreme and has different quirks and you have to manage these men alone. Well such will be the plight of Anjali in Sony Entertainment Television's upcoming show Sargam Ki Sadhe Satii where she will be essaying the character of Sargam.
This sitcom is for sure going to tickle the funny bones of the audience and leave them with a smile. While the shoot has begun full-fledged, it seems Anjali is also facing a bit of her own trouble while shooting with these seven and a half men.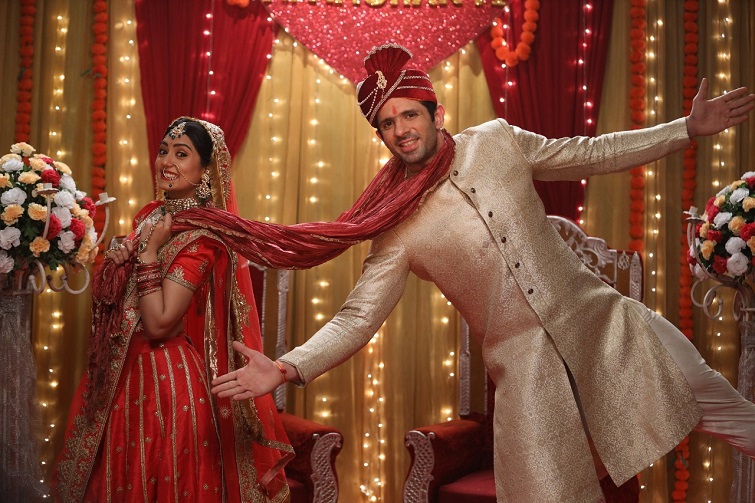 Pranks and teasing by the family members is not just limited to the screen but is continued even when the camera is not rolling. In a very short span of time the cast of Sargam Ki Sadhe Satii has gelled up real tight. They are always together even when they are not shooting for a scene. Everyone on the set loves Anjali like the youngest member of the family and never leave an opportunity to prank her.
Sharing her experience from one of the incidents, Anjali shared, "Everyone on the set is extremely humble and my co actors are super talented. I am learning a lot from everyone and I am glad to be working with this bunch of fun and versatile people. Everyone on the set has showered me with so much love that it feels like home. I enjoy every minute while I am working."
She further adds, "Although the bond with everyone is getting stronger by the day, I have become the easiest and the most frequent target for everyone to play pranks on. I have been pranked so many times still no one is tired. They are so creative that it looks like everyone has a trick up their sleeve to play on me."
Watch Sargam Ki Sadhe Satii starting from 22nd February, 2021 at 8:30 PM on Sony Entertainment Television.