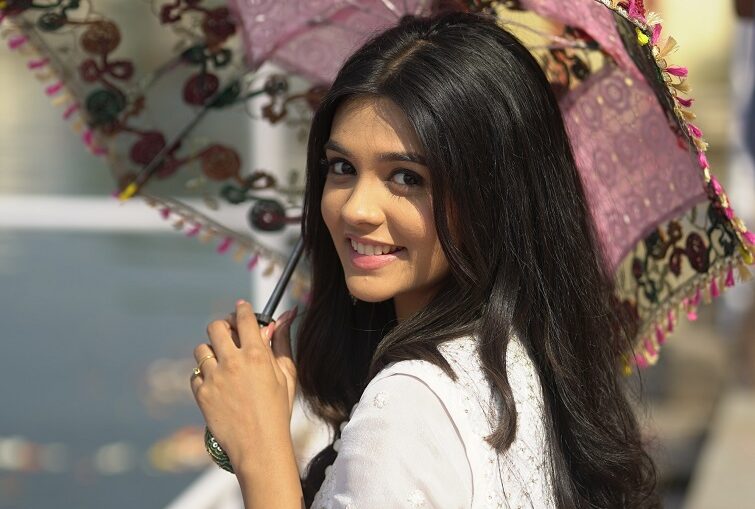 Yeh Rishta Kya Kehlata Hai actress Pranali Rathod, who plays Akshara in the show, is on cloud nine after winning Best Icon Face Female 2021.
"It was my first award. I just don't know how to express my feelings because it's something different. I can say my parents are very proud and seeing their proud faces, it has already made my year," she said.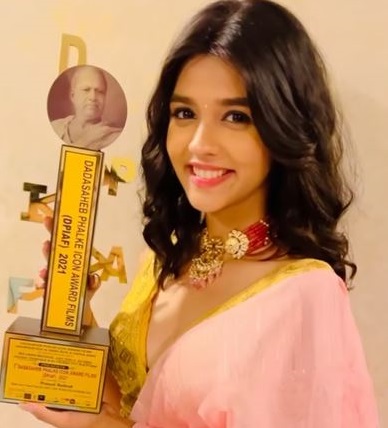 Even though she starred in three shows in 2021, she isn't planning any break right now. "It's working days now, the break will happen later," she said with a laugh.
Barrister Babu made her a household name and now Yeh Rishta Kya Kehlata Hai is helping her earn a separate fan base. "Saudamini was a kind of a role which I wanted to play. It was in my bucket list to play a negative role and a psychopath lover role and Saudamini had both the qualities. So it was a different experience for me and I enjoyed doing that," she said.
"Yeh Rishta Kya Kehlata Hai's Akshara is completely opposite, so I think I like such challenging roles. I was playing a negative role and now I am playing a positive one, so it challenges me and I love challenges," she added.
According to her, Pranali is like Akshara. "She is emotional and family-oriented. She is as clumsy as Akshara. Pranali is also very different from Akshara. I can say, there are few things but I can't point out anyone," she said with a laugh.
Otherwise, she said that Akshara and Pranali are quite the same. She also loves her Yeh Rishta Kya Kehlata Hai co-stars. "Be it the Goenka family or Birla family, I just love all of them, especially when I talk about Karishma, she is like a sister to me. We have these scenes again and again and it's fun to work with her and she's grown so much. I love working with her. Harshad is a great friend, he's a great actor and great mentor," she shared about her co-stars from the show produced by Rajan Shahi of Directors Kut Production.
Asked for how long fans have to wait for Akshara's love confession, she quipped, "Dekho bhai confession toh maine kar diya. I did my part and you guys know about it. So I have confessed my love to him, I don't know now."
She promised the upcoming track is going to be very interesting. "People are going to enjoy watching it. I won't disclose it otherwise the excitement will be over," she said.
Keep up the good work, Pranali.