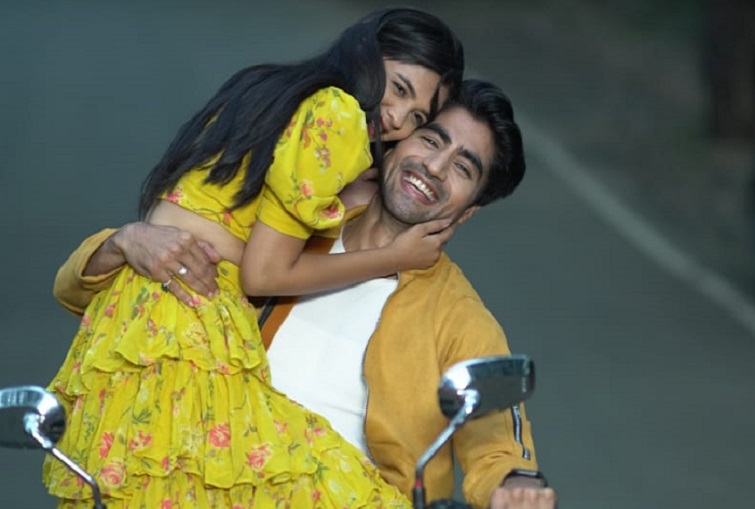 Akshara jumps into the fire to save Abhimanyu in Yeh Rishta Kya Kehlata Hai
Though Abhimanyu (Harshad Chopda) and Akshara (Pranali Rathod) of Rajan Shahi's 'Yeh Rishta Kya Kehlata Hai' are trying to move on but they keep bumping into each other.
Recently, while Abhimanyu was on his way to the camp, he bumped into Akshara yet again. She tells him that she took the wrong bus and got down midway and two guys started following her. Abhimanyu teaches them a lesson, but unfortunately he hurts his leg and Akshara tells him that she will ride the bike. Abhimanyu was a little hesitant to sit with her, but she forced him to.
Meanwhile, Aarohi (Karishma Sawant) meets Neil on the way to the camp. Like always, the duo tease each other but Neil then offers to give her a ride till the camp and Aarohi agrees.
At the same time, Abhimanyu and Akshara imagine dancing and singing while on the way but soon realize that they both are trying to move on.
Once they reach the camp, Aarohi finds Akshara there and questions her. Akshara tells her that it was Manish (Sachin Tyagi) who asked her to be there. Aarohi leaves by saying that she can't see her happiness. Aarohi is at the medical camp but she is determined that no matter what she won't let Akshara take her Abhimanyu.
In the upcoming episode, we will see that Akshara is singing a song along with the kids at the camp when she hears a loud noise. She sees that there is a fire at the camp and calls for help. It seems Abhimanyu jumps into the fire to save some kids. Akshara couldn't see Abhimanyu going into the fire and ran behind him.
To know what happens next, keep watching 'Yeh Rishta Kya Kehlata Hai'.