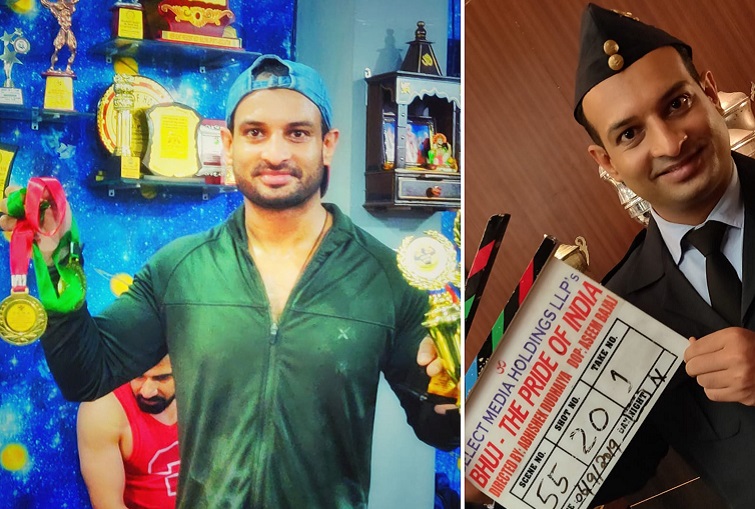 Ahead of the release of his film 'Bhuj – The Pride of India', Actor Annkur Vinchuurkar wins Gold in Weight Lifting Championship
Soon to be seen in the upcoming film 'Bhuj – The Pride of India', actor Annkur Vinchuurkar has an achievement to share.
Annkur has recently won two Gold medals in Weight Lifting Championship held in Delhi where he represented his hometown, Bhopal.
In a quick chat with ItsEZone.com, Annkur said, "I want to thank my trainer Pramod Bhati sir who always guide and support me. He has been a winner of Mr. MP and Mr. Bhopal and many big bodybuilding championship. Apart from acting and bodybuilding, I am into photography as well. I am putting my best effort in whatever I am doing. Its very hard to live a life which totally depends on hobbies and I am dependent on my hobbies only. In the tough time of Corona, people like me are struggling a lot because of no work, less work or less budget."
The actor is quite elated for the release of his film 'Bhuj – The Pride of India' which is releasing on 13th August on Disney+Hotstar.
Talking on the same, he told us, "I have played the role of an Airforce Officer in the film. My scenes are with Ammy Virk sir. Its a very big film and its been a wonderful experience being a part of it. I am just hoping that I will get a good appearance on-screen. We got a wonderful response for the trailer and we all are eagerly waiting for the film."
"Hopefully I will get more good opportunities and good noticeable roles in future," he signed off.
We wish you good luck, Annkur.