Sirat (Shivangi Joshi) of Rajan Shahi's 'Yeh Rishta Kya Kehlata Hai' is always surrounded by problems. Just when she feels things are going to be fine, a new crisis comes in her way. Though she agreed to come to the Goenka's villa on Kartik's (Mohsin Khan) request, many in the family are not too fond of her. Kartik's father Manish (Sachin Tyagi) and his Dadi (Swati Chitnis) doubt her intentions so much so that the former even called her a gold-digger.
Upset with such remark, Sirat is practicing boxing out of anger, but Kartik tries to calm her down. Later we see that Riya (Priyamvada Kant) who is trying her best to get rid of Sirat, comes up with a plan and accuses Mawdi and Sirat of stealing Naira's ring. This makes Kartik really angry. However, Manish had overheard Mawdi and Sirat talking that they will do anything to get their home back and agrees with Riya on this.
As luck would have it, when Sirat tries to stop Riya from making such accusations, she accidentally slaps Manish. This upsets Kartik further and he asks Sirat to leave their home immediately.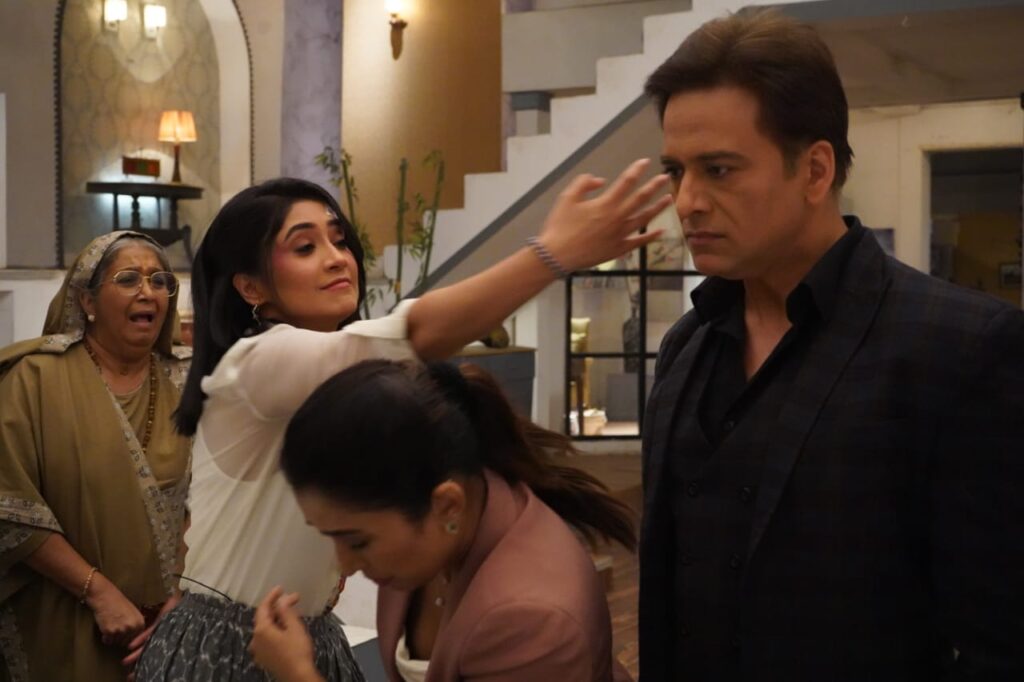 Sirat and Mawdi pack their bags and leave for Jaisalmer, but once they reach their home, they find it locked. An angry Sirat breaks the lock and goes inside. However, later police comes to their house and arrests her. She thinks it is done by Kartik as he believed Riya's lie that she has stolen Naira's ring.
What will Sirat do now? How will she save herself and her home? To know what happens next keep watching 'Yeh Rishta Kya Kehlata Hai'.
Produced under Rajan Shahi's Director's Kut Productions, 'Yeh Rishta Kya Kehlata Hai' features Shivangi Joshi and Mohsin Khan in lead roles. It airs on Star Plus.