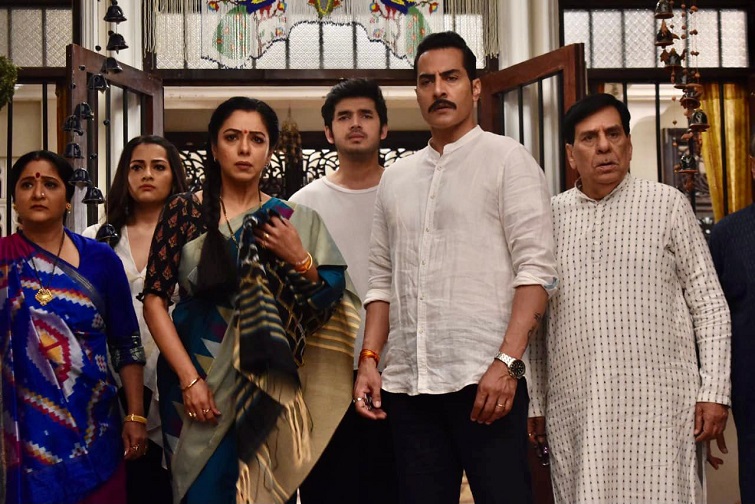 Vanraj Shah (Sudhanshu Pandey) in Rajan Shahi's 'Anupamaa' might hate his wife but there is no denying that he is missing her presence in his life. He was so pampered by Anupamaa (Rupali Ganguly) that his daily life became a struggle while he was at Kavya's (Madalsa Sharma) home.
So when Aniruddh (Rushad Rana) showed up at Kavya's home and was adamant on not leaving, Vanraj left from there and reached his home. 

Though he had an excuse that he wanted to talk about Rakhi (Tassnim Sheikh) and how she threatened to take action against the Shah family if they force Kinjal (Nidhi Shah) to marry Paritosh (Aashish Mehrotra). Baa (Alpana Buch) asks him to have dinner with them and when Vanraj sits for the meal, he realizes that he was the king of this house. He could eat whatever he wants but since he started living with Kavya he couldn't even eat properly. 

Meanwhile, Aniruddh tells Kavya that if Vanraj truly loved her then he should have taken Kavya with him. Kavya starts calling Vanraj but he doesn't pick her call. He tells everyone that he will sort out things with Rakhi and will make sure that Paritosh and Kinjal get married. 

In the upcoming episode, Rakhi will call Anupamaa and will ask her about Kinjal. Even Paritosh is missing. What will Anupamaa do now, where will she find Kinjal and Paritosh? What will Rakhi do?
The upcoming episodes of the show will unearth the answers to these questions.