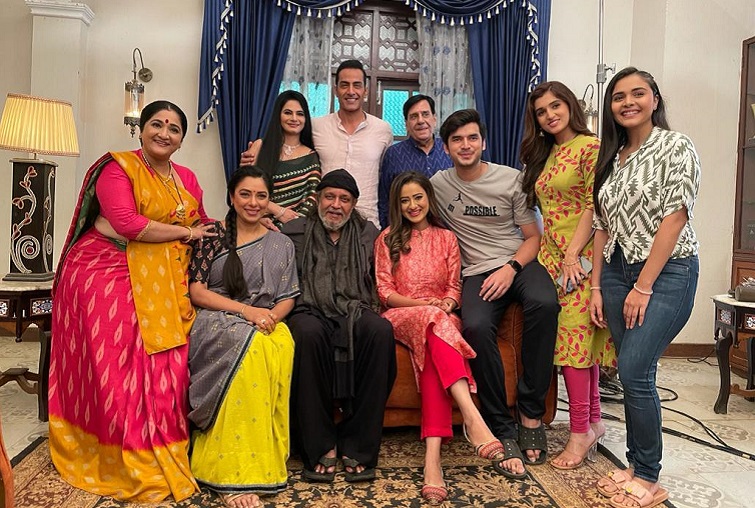 Mithun Chakraborty gives a surprise visit on the sets of Anupamaa
We can just hope that you all had an amazing Sunday but we are sure to tell you that team 'Anupamaa' had a FANtastic one!
Why not! Bollywood's legendary actor Mithun Chakraborty gave a surprise visit on the sets of 'Anupamaa' on Sunday. He was shooting for a film in the vicinity and paid a surprise visit to the set. The entire cast and crew was pleased to have him on their sets and all of them had their fan moment with the star.
None of them missed the opportunity to get clicked with Mithun Da. Their excitement can easily be seen in the pictures that are going viral on social media now.
Actress Madalsa Sharma who is playing  Kavya in Rajan Shahi's popular show Anupamaa was pleasantly surprised when her father in law actor Mithun Chakraborty came to her set. Madalsa is married to Mithun's son Mimoh.
She says, "It was such a pleasant surprise from Mithun dad, I was so happy to see him. The whole cast was happy to see the legend and we all have clicked pictures with him. The whole atmosphere was magical. Dad also sat and spoke to everyone about the show. He also expressed his positive views on my performance and also praised Rajan Shahi Sir for making a show like this. It's an amazing feeling, when dad came on my set and blessed all of us."
She also adds, "In fact my mother in law Yogita Bali is a loyal audience of the show. She watches all the episodes."