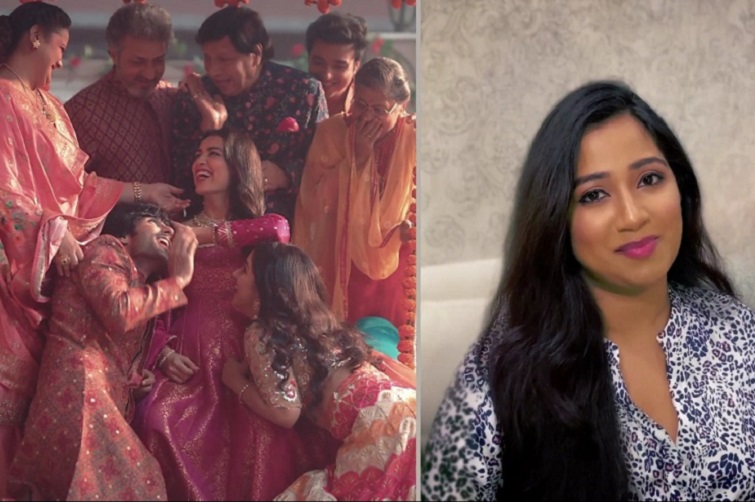 Shreya Ghoshal makes her first appearance after maternity break in the musical promo of Zindagi Mere Ghar Aana
Star Plus' new show Zindagi Mere Ghar Aana is all set to hit the small screens this Monday, 26th July. Zindagi Mere Ghar Aana is a story about Amrita (played by Esha Kansara) and Pritam (played by Hasan Zaidi), who are opposites of each other. The story seems to be fresh and promising as it highlights a fragment of our current reality as it is set in the Covid-19 Times.

Amrita is recently widowed as her husband has expired during the Covid-19 phase while Pritam comes to their house to stay as a tenant. Amrita is all set to embrace motherhood. She is looking forward to her life on a positive note despite the difficulties life has given her.
To promote this show, Gorgeous Bollywood Singer Shreya Ghoshal made an appearance on the small screen through a musical promo. She sang the title song 'Zindagi Mere Ghar Aana'. This soulful rendition by Shreya Ghoshal in musical promo brought alive various emotions! She makes an appearance for the first time on TV after her maternity break in this new musical promo composed for the show.
In the musical video, Shreya Ghoshal says, "Meet Amrita whose story is similar to my story!"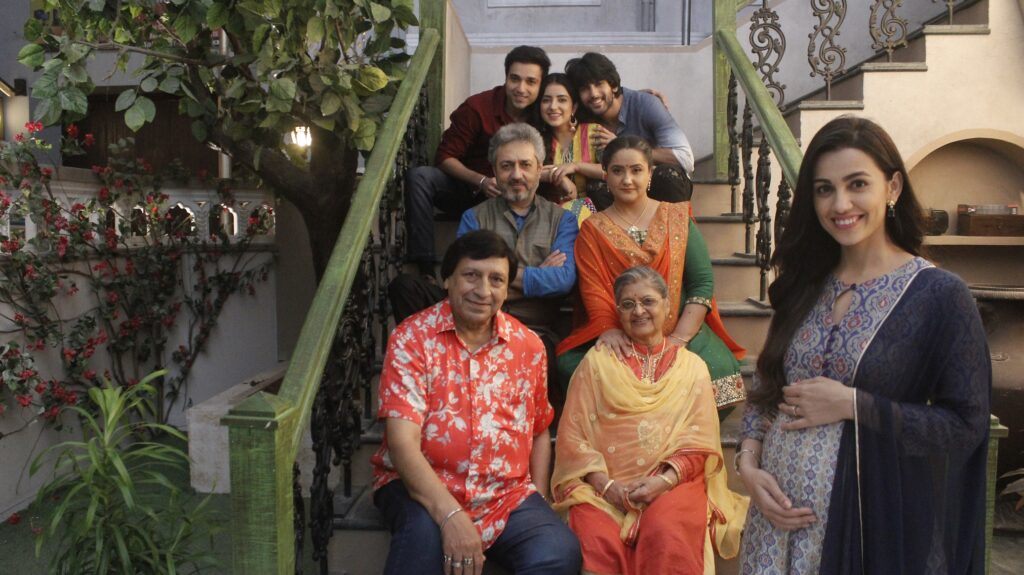 On that note, Esha Kansara says, "My love for the 90s and 2000's era songs are totally unexplainable. When it comes to Shreya Ghoshal Ji, the craziness just hits the ceiling. I am so overwhelmed that she has sung the song for the musical promo of my upcoming show Zindagi Mere Ghar Aana. The song is slowly growing on me and somehow I have such a beautiful connection with the track. This song by Shreya Ji is full of heart, soul, passion, sanity, imagination, strength, vulnerability, and above all things: Love. I urge all our viewers and fans to once listen to this beautiful song."
Shreya Ghoshal has also embraced motherhood for the first time and was blessed with a baby boy this year. The title song Zindagi Mere Ghar Aana is a song from the 1979 movie Dooriyan sung by Anuradha Paudwal. All of us can hear this song recreated in the magical voice of Shreya Ghoshal on TV!
Watch Zindagi Mere Ghar Aana from 26th July every Monday to Saturday at 7:00 PM only on Star Plus.